What Should I Know When Purchasing or Leasing Property for My Startup?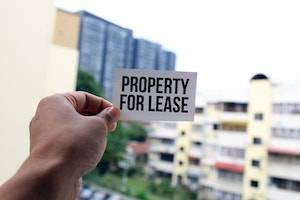 Starting a new business is an exciting endeavor, but ensuring that you have met your legal requirements can be a complex process, especially when it comes to commercial real estate. Consider the following information when finding a location for your startup business.
Purchasing Vs. Leasing Property
Purchasing property for your business can be a great investment, allowing you more control over the property and its associated overhead costs. It can also provide tax benefits, and a fixed-rate loan will allow for a steady monthly payment rather than rent that may fluctuate according to market rates.
However, buying property does have its risks. Property may not increase in value as expected, and the need for unexpected repairs can have an impact on your business's cash flow. In addition, tying your business's assets up in real estate can result in a loss of liquidity.
Before purchasing commercial property, be sure to speak with an experienced real estate attorney to understand whether it is right for your business, or whether it would be better to lease property for the time being.
Considerations When Purchasing Property
Before purchasing commercial property, business owners should consider the following:
Location - Select a location that provides the most benefit to your company, whether that means being accessible to customers or being close to highways and transportation networks.
Condition - Be sure the property has been fully inspected to determine whether any repairs will need to be made or if any hazards such as asbestos or lead paint will need to be addressed.
Zoning laws - Make sure local land use laws allow your type of business on the property, and understand how the laws affect what changes or renovations you can make.
Parking and accessibility - Be sure you will have adequate parking for your employees and customers and that the building meets requirements for handicap access.
Considerations When Leasing Property
If you decide to lease, you should be sure you fully understand the terms of your lease, including whether you or your landlord will be responsible for paying expenses such as maintenance, repairs, utilities, and insurance. You should also be sure your lease has an "out" clause that provides for bankruptcy or default.
As with the purchase of commercial property, you should additionally make sure the local zoning and land use laws allow you to operate your type of business at the location you plan to lease. Finally, get permission from the city or township before signing the lease, and if necessary, apply for a variance that will allow an exception to the zoning laws.
Contact a Wisconsin Commercial Real Estate Lawyer
If you are looking for a location for your startup business, the skilled attorneys of Gimbel, Reilly, Guerin & Brown, LLP can help you determine your best options and ensure that you have met your legal requirements. Contact a Milwaukee real estate attorney today at 414-271-1440.
Sources:
https://www.forbes.com/sites/groupthink/2015/06/02/negotiating-a-commercial-lease-heres-what-you-need-to-know/#476574fe2d5c
https://www.huffingtonpost.com/melody-stevens/small-business-lease_b_1538058.html
https://www.inc.com/guides/2010/07/how-to-purchase-commercial-real-estate.html
https://www.bankofamerica.com/smallbusiness/business-financing/learn/intro-to-buying-commercial-property/