How Can Healthcare Businesses Address Legal Issues Involving Overbilling?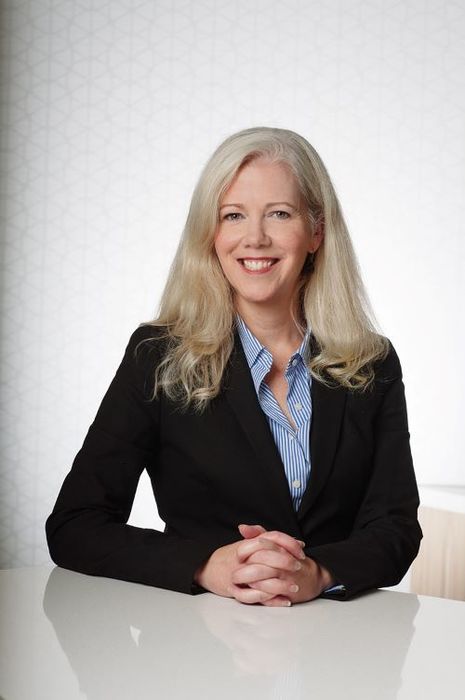 In recent years, a number of news stories have surfaced about healthcare providers who have committed fraud by overbilling patients. While there are some unscrupulous entities that intentionally do just that, sometimes what looks like an attempt to commit fraud is nothing more than human error. For example, a bill could come from the billing department that assumed a specific service was performed because it appeared on the original paperwork and was never removed when the service was not rendered, or a patient could be charged for medication that was ordered but never received.
Unfortunately, the government does not determine healthcare fraud based on intent. In fact, under the Federal False Claims Act (FCA), a person who knowingly submits false claims to the federal government or causes false claims to be submitted will be civilly liable for fines and penalties. Despite the word "knowingly," ignorance is not a defense. The FCA defines "knowingly" to not only include actual knowledge, but also instances where an individual acted in deliberate ignorance or reckless disregard for the truth or falsity of the information.
Meanwhile, the Centers for Medicare and Medicaid Services (CMS) has increased its efforts to better screen providers, leading to greater scrutiny of claims aimed at catching improper billing practices. Additionally, the FCA contains a whistleblower provision that allows a private individual to file a lawsuit on behalf of the United States Government and entitles the whistleblower to a percentage of any money recovered. Whistleblowers can be hospital or office staff, patients, current or ex-business partners, and even competitors.
Healthcare Provider Fraud and Abuse
The CMS defines healthcare fraud as:
Knowingly submitting false claims or causing them to be submitted
Submitting misrepresented facts to receive claim reimbursements from payers who are not entitled to reimbursement
Intentionally soliciting or receiving referrals for services, or otherwise offering or paying to reward or encourage referrals
Providing referrals for specific health services that have been prohibited
The CMS defines abuse by healthcare providers as "practices that may directly or indirectly result in unnecessary costs to the Medicare Program…[including] any practice that does not provide patients with medically necessary services or meet professionally recognized standards of care."
A High Price to Pay
Healthcare providers that violate the healthcare fraud laws face the possibility of a lifetime exclusion from federal healthcare programs as well as civil monetary penalties. In 2016, the CMS reported penalties ranging from $21,563 to $73,568 per violation. These penalties have only increased in the past three years. A person may also face criminal charges, which could result in a federal prison sentence.
Given the ramifications of a fraud conviction, it is vital for healthcare providers to know how to avoid claims of overbilling by:
Understanding the key healthcare fraud and abuse laws
Developing and enforcing a compliance program
Assuring efficient medical billing processes are in place
A Strong Offense Is the Best Defense:
A healthy compliance program is the best defense against a FCA claim. In its official guidance document, the Office of the Inspector General (OIG) of the Department of Health and Human Services (HHS), which oversees CMS, stated that a healthcare provider should create a compliance program that will "establish a culture within a hospital that promotes prevention, detection, and resolution of instances of conduct that do not conform to federal and state law, and federal, state and private payer healthcare program requirements, as well as the hospital's ethical and business policies."
Additionally, to create a strong compliance program, the OIG guidelines recommend providers:
Appoint a chief compliance officer, as well as other supporting compliance staff to operate and monitor the program and report findings to the provider's governing body.
Implement a continuous staff education and training program.
Develop and maintain a designated method for receiving and reviewing complaints or reports of healthcare fraud, such as a designated phone number or hotline, that includes a process for assuring anonymity and protecting whistleblowers from retaliation.
Establish a system to respond to accusations of healthcare fraud or abuse.
Develop policies that include appropriate disciplinary measures to be taken against staff members who violate rules or laws.
Use audits and/or evaluations to track adherence to compliance policies.
Monitor and fix any flaws found in processes in a timely manner.
Establish policies to address any staff involved in an accusation, including documenting reasons for the retention or termination of any employees.
Billing Procedures
While having proper procedures in place is the backbone of preventing healthcare fraud and abuse accusations, providers should also examine their billing and coding processes to avoid possible overbilling. Some of the most common errors that can lead to charges include billing for:
Services that were not performed
Procedures that are medically unnecessary
Services rendered without proper supervision
Services performed by an unqualified employee
Procedures or tests improperly conducted or of such poor quality that they may be deemed worthless
Services billed separately that are already included in the fee for a procedure, such as a patient evaluation performed the day after a surgical procedure.
In summary, the best way for healthcare providers to avoid inadvertent or unfounded accusations of fraud or abuse is to prevent them by:
Establishing and monitoring effective, efficient compliance processes and procedures.
Maintaining stringent billing and coding standards.
Keeping copious documentation readily available should a problem arise.
Contact a Milwaukee Healthcare Law Attorney
While the above information is vital, the healthcare industry is under increasing scrutiny. Even the most conscientious providers can make a mistake or face unjustified accusations that, in addition to legal and civil penalties, can tarnish their reputation. If you find yourself facing charges of overbilling, do not leave the outcome to chance. Call the experienced Milwaukee, WI healthcare business lawyers at Gimbel, Reilly, Guerin & Brown, LLP today at 414-271-1440.
Sources:
https://revcycleintelligence.com/features/how-providers-can-detect-prevent-healthcare-fraud-and-abuse
https://docs.legis.wisconsin.gov/statutes/statutes/632/V/697