How Will the Coronavirus Affect Business Law and Civil Litigation?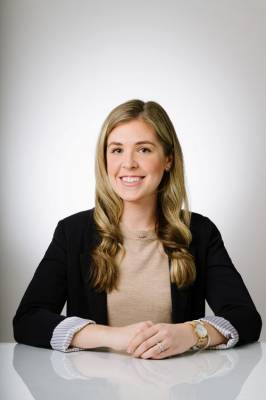 By Attorney Jaclyn Kallie
Courts in each county, as well as the Eastern and Western Districts of Wisconsin, have responded differently to COVID-19 by implementing a variety of measures that are affecting existing and contemplated civil litigation matters. We are continuing to monitor these announcements and are committed to providing you with the most up-to-date information as it becomes available. Most notably, on March 22, Justice Bradley issued an order suspending all civil jury trials scheduled prior to May 22 and temporarily suspending all in-person proceedings statewide, with certain limited exceptions. Many hearings and court conferences can and will continue to occur by remote attendance. Likewise, mediations and depositions can also be conducted remotely. While remote technology can provide an alternate solution to certain aspects of litigation, not every court will be as sympathetic as others with regard to extensions, and parties need to remain mindful of existing deadlines.
Last week, Governor Tony Evers instituted a Stay-At-Home Order, ordering the non-essential workforce to stay at home. While necessary to fight COVID-19, the governor's order will have significant and wide ranging legal consequences.
For example, business and contract disputes will invariably stem from this pandemic. Businesses must be mindful of the potential contractual implications of the Stay-At-Home Order and the COVID-19 crisis. Businesses should take inventory of contracts that could be affected by COVID-19 and/or the Stay-At-Home Order, review the terms of each contract, and determine whether the parties are able to continue performance under the contract. If necessary, businesses should begin to take steps to mitigate any losses if it is anticipated that the contract cannot be performed. In addition, businesses seeking to enforce a contract should be on the lookout for the nonperforming party's failure to abide by any contract provision. Businesses should communicate with their legal advisors and consult with counsel on questions they have regarding how the COVID-19 pandemic and Stay-At-Home Order may affect their contracts and the potential consequences of non-performance. A proactive approach now will reduce future contract litigation later.
There is also the inevitable onslaught of civil litigation that will ensue stemming from the COVID-19 pandemic in the form of class actions and personal injury lawsuits. Even in the early stages of this pandemic, we have already seen a variety of lawsuits filed across the country.
In Florida, a class action lawsuit was filed against the People's Republic of China, alleging China's failure to report the outbreak, take steps to contain the coronavirus in a more timely fashion, or disclose the actual number of COVID-19 cases, leading to the global outbreak. The case alleges claims of emotional distress, negligence, public nuisance, and strict liability due to the conduction of an "ultrahazardous activity." The Plaintiffs include four residents of Florida and a training center for baseball players.
Other class action lawsuits that have already surfaced from the COVID-19 pandemic include a California case that targets the Germ-X hand sanitizer due to its claim that it can prevent "coronavirus/flu," as well as another California case challenging a study abroad program's refund policy. It is inevitable that we will likewise see class action lawsuits over price gouging and other consumer claims.
There have also been at least four individual lawsuits filed by passengers of the Princess Cruise Lines who were quarantined off the coast of California for over a week. A federal lawsuit was filed by two Florida residents alleging gross negligence in connection with the coronavirus outbreak which took place aboard the cruise ship. The suit blames the cruise line for allowing passengers to board the ship despite allegedly knowing the ship had been contaminated with COVID-19.
These are just a few examples of the wide-ranging legal impact of this pandemic. We will continue to monitor these rapidly changing developments. If you find yourself in need of advice from a Milwaukee civil litigation lawyer, contact one of the attorneys at Gimbel, Reilly, Guerin & Brown, LLP at 414-271-1440 to arrange a consultation to discuss your case.
Sources:
https://wicourts.gov/news/docs/jurytrials.pdf
https://www.lexology.com/library/detail.aspx?g=1552e7ad-2bee-49c0-9912-a1151da966bc
https://www.law.com/2020/03/27/lawyers-watch-for-consumer-class-actions-as-covid-19-hits-pocketbooks/
https://www.law.com/dailybusinessreview/2020/03/09/theyre-stuck-on-a-ship-but-these-broward-residents-are-suing-over-coronavirus-quarantine/