The Truth about School Bus Accidents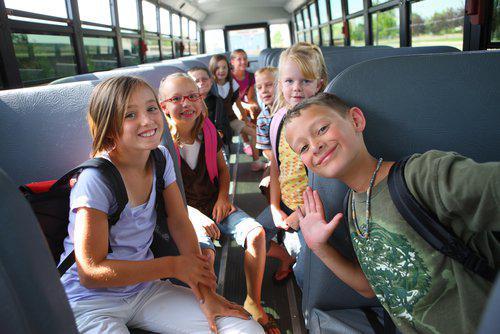 There are almost a half a million school buses transporting more than 20 million children to and from school in the United States every school day. There are no escaping school bus accidents, given this level of travel, and all school bus accidents have the potential to be tragic, since our children are on them. While the school bus remains the safest mode of transporting children to and from school, in the last five years, there have been over 500 school bus crashes, averaging about 180 school bus injuries or fatalities per year.
School bus accidents occur in several ways. The bus may actually crash into another moving object or stationary object. The bus may hit a pedestrian, or a bus may be hit by another moving vehicle. Children or other occupants may get injured on the bus if the driver slams on the brakes, and many injuries occur while getting on and exiting the bus. Safety measures and public awareness have made school buses safer over the years, but school bus accidents still do occur with regularity.
Wisconsin School Bus Laws
School buses are classified as "common carriers" under Wisconsin law, meaning that bus companies and drivers have a duty to exercise the highest degree of care for the safety of the passengers and others. Wisconsin law includes a requirement to provide a safe area where passengers get on and off the bus in the "common carrier" duty.
Serious injuries and death occur most often at pickup and drop off of school children. There is a zone of danger surrounding the bus, which extends in all directions, and where children are most at risk of being hit by the bus or by other street traffic. To the left of the bus is a particularly dangerous area, given that cars may be passing illegally. Many children are hit crossing the street after exiting the bus, because cars fail to obey the posted stop signal.
How to Pursue a School Bus Accident Claim
There can be many contributing factors to school bus accidents, which can make them difficult to pursue and prove. Factors such as the weather, improper vehicle maintenance, third party driver negligence, school bus driver negligence, and many others can complicate your claim. It is very important that an accident reconstruction specialist be called immediately after an accident to ensure all evidence is preserved physically and photographically. Also, the bus driver should be drug tested as soon as a crash occurs and emergency personnel secure the area.
Keep in mind that there are specific notice requirements and claim filing requirements in Wisconsin when you are pursuing an action against a state employee. These statutes impose strict notice and filing time limits after an accident involving a governmental entity.
Our Attorneys Can Help You with Your Case
If your loved one has suffered a personal injury resulting from a school bus accident, it is important to retain an experienced Milwaukee personal injury attorney who is familiar with bus accident cases and knowledgeable about the law in this area. Contact us for a free, no obligation consultation at 414-271-1440, or send us an e-mail today.
Sources:
http://trafficsafetymarketing.gov/staticfiles/tsm/PDF/schoolbus_safety2.pdf
https://docs.legis.wisconsin.gov/statutes/statutes/893/VIII/82