How Can I Determine Who Is at Fault for a Wisconsin Car Accident?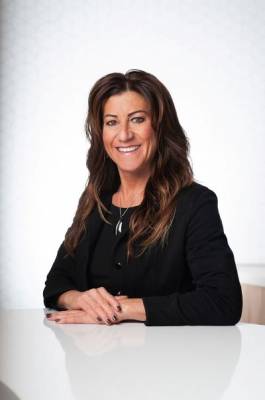 By Litigation Paralegal Ruth Campos
If you are injured in an accident, you may understandably be preoccupied with your pain and the need for medical attention in the immediate aftermath. However, when you see the medical bills for your necessary treatment, your concern may quickly shift to your ability to pay. At this point, it is important to identify who was at fault for the accident to determine whether it is possible to pursue a personal injury claim or lawsuit that can get you the compensation you need to cover your expenses.
When Is a Driver Liable for an Accident in Wisconsin?
Accident liability is determined by a driver's negligence. In order to obtain compensation through a lawsuit, you will likely need to demonstrate that another driver in the accident acted carelessly or dangerously, violating his or her duty of care to you and causing the accident that led to your injuries.
In Wisconsin, some of the most dangerous and deadly forms of negligence are speeding and drunk driving, both of which cause over 160 fatalities and thousands of injuries each year. If you are able to gather evidence of these behaviors in the form of witness testimony, camera footage, crash reports, and blood alcohol test results, this may increase your chances of receiving full compensation.
Other examples of negligent driving include reckless driving, disobeying traffic laws, drowsy driving, and distracted driving due to cell phone use or other behaviors that remove a person's attention from the road. In some cases, a third party may be liable in addition to the other driver. For example, a trucking company may encourage dangerous behavior on the part of its driver.
What if I Am Partially at Fault?
If you were engaging in negligent behavior at the time of the accident, the amount of compensation you can claim may be reduced, but that does not mean it is impossible to receive compensation at all. Under Wisconsin's comparative negligence law, you can still be awarded recovery for your injuries if you bear less than 51 percent of the liability for the accident. If you believe the other party is likely to claim that you are partially liable, you should hire an attorney who can help you gather the evidence you need to establish that the other party bears greater responsibility.
Contact a Milwaukee, WI Car Accident Attorney
At Gimbel, Reilly, Guerin & Brown, LLP, we understand the challenges of establishing negligence in a motor vehicle accident, especially when multiple parties may be at fault. If you contact us as soon as possible after your accident, we can help you build a strong case for compensation based on the other driver's fault. Contact a Milwaukee personal injury lawyer today at 414-271-1440.
Sources:
https://wisconsindot.gov/Pages/about-wisdot/newsroom/statistics/final.aspx
https://docs.legis.wisconsin.gov/statutes/statutes/895/i/045