Will the Textalyzer Reduce the Number of Distracted Driving Accidents?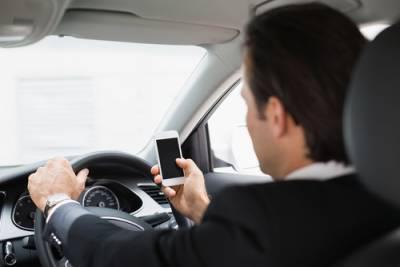 More than 80 percent of drivers in the annual AAA Foundation Traffic Safety Culture Index recognize that there is a serious problem among drivers today – one that they say makes them feel less safe on the road than they did just a mere five years ago. That problem is distracted driving; more specifically, use of cell phones and other electronic devices while driving. It would make sense why they feel that way, considering distracted driving leads to approximately 5,000 deaths per year.
Campaigns, commercials, programs, and even cell phone promotions discuss the issue and encourage people not to text and drive. Sadly, the problem only continues to get worse, especially among young drivers. But New York is now pushing for a law that would allow police officers to check whether or not a cell phone was in use immediately before a crash. Could the device they will use be the answer to America's distracted driver problem? Only time will tell for certain, but many are hopeful.
"Textalyzer" in Development Stage
The textalyzer (named as a play off the breathalyzer test used to determine a driver's blood alcohol content) is currently being developed by Cellebrite, an Israeli technology company that specializes in data extraction. Essentially a scaled-back version of their phone-scraping technology, the handheld device is meant to preserve driver privacy while still gathering data to determine if a phone was in use at the time of an accident. It can also do a more in-depth crawl, should a police officer obtain a warrant to do so.
New York State Slated to Be the First
Reports from CBS News New York indicate that, should a recently proposed bill pass, New York will be the first state to try out the textalyzer. In it, there is language that provides law enforcement with implied consent to test the phone. More extensive searches, such as those that might view actual conversations or gain insight to applications being used, would require a warrant.
Could the Textalyzer Be the Answer?
Though no information has been released regarding what (if any) criminal charges may be pressed if a phone does turn up activity, one can only guess that there will be actions taken against drivers found to have been using technology while driving. This may ultimately deter them from doing so, especially if they know the risks. But civil rights groups are not so certain that the advantages outweigh the possibility of an invasion of privacy. And, though authorities have stressed that Fourth Amendment rights will not be violated, no one can say for certain that they will not.
Distracted Driving Victim? You May Be Due Compensation
Regardless of whether or not the bill passes, victims of distracted driving need to know they have the right to pursue compensation if they or someone they love is injured or killed in an accident. But, because insurance companies often attempt to push as much blame on the victims as possible and usually minimize the impact of such losses, those same victims should seek assistance from a skilled attorney for assistance.
Backed by more than 40 years of experience, Gimbel, Reilly, Guerin & Brown LLP can help. Committed to advocacy and personalized services, our Milwaukee personal injury attorneys will stand by your side throughout the entire process and ensure that your rights and best interest are protected. Get the aggressive and attentive legal representation you deserve. Call 414-271-1440 and schedule your consultation today.
Sources:
https://www.washingtonpost.com/news/the-switch/wp/2016/04/13/a-proposed-textalyzer-bill-might-give-cops-the-right-to-access-your-cellphone/
https://www.aaafoundation.org/distracted-driving?gclid=CjwKEAjwgPe4BRCB66GG8PO69QkSJAC4EhHh003aQLxars9lMJ-6VWCrKybyosVN-i4ylNYk9vB9CRoCx0bw_wcB