Wisconsin Introduces Bill to Ban Cellphone Use in Work Zones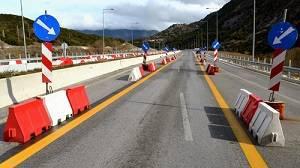 Last year, more than 2,400 crashes occurred in work zones throughout the state of Wisconsin. A total of 12 people died, and another 945 were injured in those automobile accidents. To combat the issue, Governor Walker introduced a bill that would completely ban cellphone use in work zones.
Understanding the Causes of Work Zone Crashes
Construction workers, who are also placed at risk during work zone accidents, work hard to repair the state's highways and roads. Unfortunately, many drivers get impatient when traveling through the areas being repaired and, rather than slowing down and using caution, many go above the posted speed limit. Electronic signs, rumble zones, and updates regarding construction zones on social media are meant to deter such carelessness, but lawmakers say the efforts fall short.
Bill Banning Cellphone Use Takes Aim at Distracted Driving in Work Zones
If rushing through a work zone is bad, then distracted driving through one is even worse. Unfortunately, entirely too many drivers are guilty of using their cellphones while navigating through work zones. This not only takes their eyes off the sometimes perilous paths ahead, but it also keeps them from seeing construction workers who may be working along the side of the road (or even directly in front of the driver), which puts even more lives at risk. Workers are, of course, taught to be extremely cautious and watch out for unexpected vehicle movements, but not even they can prepare for every situation.
The bill, proposed just before the start of Work Zone Awareness week, would completely ban the use of cell phones inside of work zones. This includes talking on the phone, texting, and holding the phone for navigation purposes. First offenses would result in a fine ranging from $20 to $40. Additional offenses would have heightened penalties.
Work Zone Injury or Fatality? Seek Skilled Legal Help
If you or someone you love has been injured or killed while in a work zone, you may be due compensation. Unfortunately, these cases can be extremely complex and difficult to navigate. The skilled and experienced Milwaukee automobile accident attorneys of Gimbel, Reilly, Guerin & Brown, LLP can help protect your rights and best interests. To learn more, call 414-271-1440 and schedule your consultation today.
Sources:
http://www.news8000.com/news/work-zone-safety-week-warns-drivers-the-dangers-of-distracted-driving/38974112
http://www.wearegreenbay.com/news/top-stories/wisconsin-aims-to-stop-workzone-deaths