Child Car Seat Safety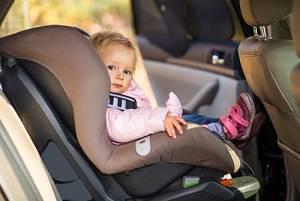 Car seats are designed to protect children in the event of a crash. However, studies reveal that as many as 95 percent of all car seats are not being correctly installed or fully utilized for child safety. Know how to ensure that you have installed it accurately, and how you can make the most of the safety features available to protect your baby, should you ever experience an automobile accident.
Use a Car Seat for Every Ride
Nearly every parent has faced the temptation of forgoing the car seat. Maybe it is just for a quick drive around the corner. Or maybe it is because your car has stalled out, you had to call a tow truck, and you do not want to hassle with moving the seat, just to put it back in later. Do not give in! Children's bodies are smaller and still developing. They are simply not able to sustain the impact of a crash in a regular seat belt, and holding them could actually increase the risk of serious injury to both you and your baby. So, no matter how inconvenient it may be, use a car seat for every ride, long and short, near and far.
Choosing the Right Seat and Installing It Correctly
One of the most common mistakes that parents make with car seats is using the wrong seat or installment option for their child's size and/or age. Children that are under the age of two should always be rear-facing, and infants should always have proper head support. Once a child is placed into a front-facing position, they should remain in a harness strap for as long as possible. At the very least, they should stay in a harnessed seat until they have reached 65 pounds and are too tall to correctly fit in their harnesses. Once transitioned into a booster, opt for a high-back option and keep them in that seat until they reach at least 4'9" tall.
What You Need to Know About LATCH
LATCH systems have become standard on car seats, but they have some limitations. Not all cars are equipped with the LATCH hook system, particularly older cars, and they must be used with the additional tether strap to ensure stability. Furthermore, the seat should also be secured with a seat belt, just in case the LATCH system fails due to defect or improper use.
When Accidents and Injuries Do Happen
Sadly, because children are so prone to injuries in crashes, they may still suffer one during a crash. When this happens, parents need to know where to turn. At Gimbel, Reilly, Guerin & Brown, LLP we strive to be that trusted advocate. Skilled and dedicated, we fight to ensure that parents get full and fair compensation for their child's injuries. Start your claim by scheduling an initial consultation with our Milwaukee, Wisconsin personal injury attorneys. Call 414-271-1440 today.
Sources:
http://safeseats4kids.aaa.com/faqs/when/when-is-my-child-ready-for-a-booster-seat/
http://www.safercar.gov/parents/CarSeats/How-To-Install-Car-Seats.htm?view=full