10 Considerations If You Are In An Accident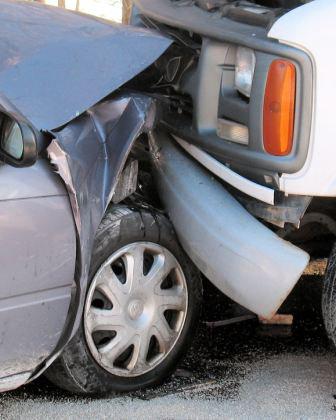 With the onset of warmer weather, people are taking to the roads more frequently for vacations, errands or just a casual Sunday drive. This increase in driving habits can also increase your risk for accidents ranging from minor fender benders to serious collisions. With this in mind, we have compiled a list of ten considerations to keep in mind if you find yourself in an accident situation.
1. Ensure that everyone is okay - Your first concern should always be the health and well being of all individuals involved in the accident. Things can be replaced, but people cannot.
2. Get medical attention for those in need if necessary - Once you are able to ascertain everyone's medical condition, do not hesitate to take care of those who need help before you worry about property damage. Remember that in some accident situations, minutes can make the difference in the final outcome.
3. Exchange contact and insurance information - After you are absolutely certain that everyone is okay, take a few moments to exchange insurance details. Be sure that all phone numbers, addresses and policy numbers are written correctly to facilitate the accurate and timely processing of your claim.
4. Contact authorities to file an accident report - Even if it is a minor accident, call the police. They will be able to file an official report that could prove invaluable should additional legal actions need to be taken. Additionally, they can be the voice of reason on the scene of the accident if the situation becomes unstable.
5. If you are able, take pictures of vehicle damage and the accident scene - As the old song goes, pictures are worth 1,000 words. They can help capture details that may become blurred in your memory after the accident scene is cleared.
6. Contact your insurance company to inform them of the claim - This should be done as soon as possible after the accident to ensure that the claim process runs smoothly and efficiently. Many insurance companies request the initial contact be made within the first 48 hours after the accident occurs. It is wise to take a few moments to check your policy to see what is expected by your carrier.
7. Contact an experienced lawyer to discuss your status - Many people mistakenly believe that minor accidents do not require official legal representation. However, it is always good to know your rights. Take a few moments to contact a qualified personal injury attorney to discuss your case and determine if additional action should be taken.
8. Do not give a recorded statement to the other driver's insurance company without counsel being advised and present - Remember, your attorney wants what is best for you, while the other driver's insurance company wants to pay as little as possible on the accident claim.
9. Do not sign any releases or settlement agreements without consulting an attorney to determine if you are being treated fairly - Your attorney can help you decipher the fine print of these documents and ensure that it is the best possible settlement for your situation.
10. If the accident is severe, do not let insurance company "total out" car without discussing with your attorney the need for a "black box" investigation - In serious accidents, it can be difficult to recall all the details of the collision with clarity. A black box investigation can help provide the missing pieces in the puzzle.
While this list is by no means exhaustive, it is a good start in helping you realize a positive outcome to an unfortunate situation. For more information on your rights after an automobile accident contact your attorney, or call the experts at Gimbel, Reilly, Guerin & Brown, LLP.