Recovering Compensation for a Rear-End Crash Involving Tailgating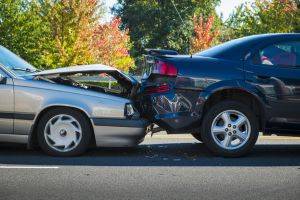 Tailgating, or following another vehicle at an unsafe distance, has been an unfortunately common occurrence on the road for decades. Whether it is due to a driver's inexperience, carelessness, or aggressive behavior, the results can be dangerous, especially when it is coupled with other risky actions. If you have been injured in a car accident involving tailgating, an attorney can help you recover full compensation for your injuries and damages.
The Dangers of Following Too Closely
Perhaps the most obvious risk of following another vehicle too closely is the potential for causing a rear-end collision. Cars traveling at high speeds can take several seconds and hundreds of feet to come to a complete stop even in ideal conditions, and tailgating reduces the time that a driver has to stop before a collision becomes likely. Following too closely becomes even more dangerous when combined with certain other factors, including:
Distracted driving - Checking a phone, adjusting vehicle controls, or attending to people and objects inside and outside of the vehicle can significantly delay a driver's reaction time when it is necessary to slow down or stop. When a distracted driver is already tailgating, they will have even less time to adjust to avoid a crash.
Inclement weather - Weather conditions like rain, snow, and fog that decrease visibility and traction on the road's surface typically require drivers to leave even more space between vehicles, because safely reacting and braking can take longer. What may be a safe distance in normal weather could essentially become tailgating in adverse conditions.
Heavy traffic - Tailgating tends to become more common when roads become more congested. In heavy traffic conditions, a tailgating driver not only risks colliding with and injuring the driver in front of them, but also causing a chain reaction accident that affects a number of other people on the road.
Tailgating and Aggressive Driving
According to research from the National Highway Traffic Safety Administration (NHTSA), the AAA Foundation for Traffic Safety, and other sources, tailgating often goes hand in hand with other aggressive driving behaviors, such as speeding, illegal and unsafe lane changes, or attempting to block other drivers from changing lanes. In some cases, a tailgating driver may engage in acts of road rage, which creates an additional risk of harm for other drivers.
If you have been injured in an accident involving tailgating, evidence of the tailgating driver's negligence can help you recover economic and non-economic damages related to your injuries. If you can demonstrate that the other driver acted maliciously toward you or with intentional disregard for your safety, the court may award punitive damages in addition to your compensatory damages.
Contact a Milwaukee County Personal Injury Lawyer
The attorneys at Gimbel, Reilly, Guerin & Brown, LLP can help you achieve a fair outcome to your personal injury claim involving a negligent or aggressive driver. Contact a Milwaukee car accident attorney today at 414-271-1440 to learn more about what we can do for you.
Sources:
https://one.nhtsa.gov/people/injury/research/aggdrivingenf/pages/introduction.html
https://www.nhtsa.gov/risky-driving/speeding
https://exchange.aaa.com/safety/driving-advice/aggressive-driving/