Recovering for Personal Injuries When You Are the Victim of a Drunk Driving Accident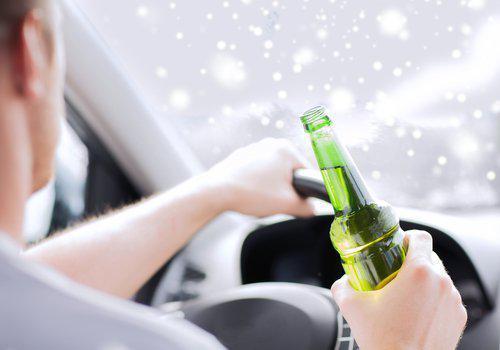 Automobile accidents are serious enough when they involve sober drivers. But when an individual gets behind the wheel after a long day or night of drinking, they place their lives and the safety of others in greater danger than necessary. All too often, drunk drivers do not realize the effect and destruction their actions have on the lives and families of those whom they injure. Commonly, as victims of drunk driving accidents often suffer long-term medical and financial expenses.
In many cases, if you are involved in an accident with a drunk driver, it may not be the driver's first offense or accident related to driving while intoxicated. The Centers for Disease Control and Prevention (CDC) estimates that drivers with a blood alcohol content (BAC) over .08 percent are six times more likely to have a prior alcohol-related conviction than drivers without alcohol in their systems. According to the CDC, approximately 10,000 people were killed in 2013 as a result of drunk drivers.
The Severe Costs of Drunk Driving
Recently, a 20-year old woman from Janesville, Wisconsin was driving drunk and caused the death of one woman, injured one man, and severely injured two children. Although the police are pursuing homicide charges against the drunk driver, the families of those who suffered injuries and death can pursue civil actions against her.
Filing a Civil Lawsuit
In Wisconsin, you have three years from the date of the accident to file a personal injury lawsuit against the drunk driver. This may be your only avenue of recourse when attempting to recoup the costs of medical expenses, lost wages, and property damage.
Wrongful Death Actions
A wrongful death action is a type of negligence case and permits certain individuals to bring a lawsuit on behalf of the decedent when the decedent dies because of the wrongful conduct of another. If a loved one dies as a result of a drunk driving accident, you or other family members can be appointed as a personal representative of that loved one and file a wrongful death action against the drunk driver.
If you succeed on the wrongful death claim, you may be entitled to monetary compensation for your loss, including: medical expenses incurred as a result of the wrongful conduct of the drunk driver; funeral and burial expenses; lost wages and future capacity to earn income; and loss of society and companionship.
Consult an Attorney
If you or a loved one was a victim of a drunk driving accident and you suffered personal injuries as a result, you should contact an experienced Milwaukee personal injury attorney who will evaluate your options, advise you the best route to recovery and hold those responsible for your injuries accountable.