U.S. Government's $4 Billion Investment Could Make Self-Driving Cars on the Road a Reality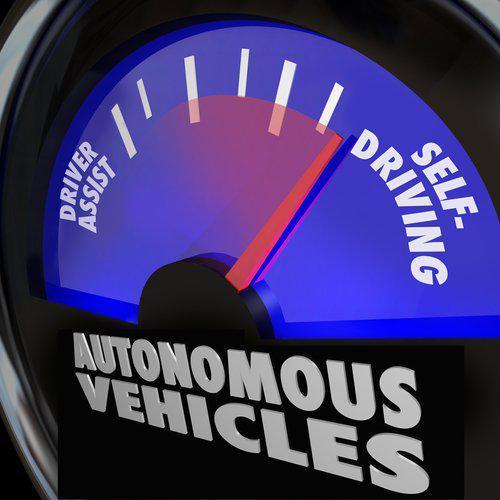 Intended to improve road safety, self-driving cars may be one step closer to becoming a reality after the U.S. government pledged to invest $4 billion into advancing their testing and development. Unfortunately, there are still a number of hurdles to overcome before these high-tech vehicles become mainstream, particularly in terms of
overall safety
.
Autonomous Cars – the New American Dream
Each year, nearly 1.3 million people die on American roadways, and another 20-50 million are injured in automobile accidents. But what would life be like if we could completely eradicate these deaths? And how much easier would life be if we could drive to work while reading, using our devices, or enjoying the scenery without compromising safety? This is the idea behind autonomous cars — transportation that is both safer and more enjoyable. But is this technology truly a reality?
Driver Disengagement Still Needed
A handful of companies already have autonomous cars on the road, but they are still in the testing  phase. Unfortunately, recent data released by the California Department of Motor Vehicles suggests that they are not performing quite as well as  developers may have hoped. Frequent driver disengagements - moments that drivers had to take manual control of the cars - were noted by test drivers. Google performed the best, with 272 incidents total, and a rate of about one incident every 1,244 miles. Nissan, whose cars had a problem about once every 14 miles, fell at the other end of the spectrum, as did Bosch and Mercedes whose cars had disengagements that sometimes occurred as often as every one or two miles. Overall, these driver disengagements highlight a serious need for improvement in both safety and mobility. But some autonomous car skeptics say that these disengagements are the very least of concerns for the manufacturers hoping to get their self-driving cars on the road.
Infrastructure, Communication, Acceptance, and Liability
Developing technology that reduces or eliminates driver disengagement is only the beginning, experts say. Roads will need higher detail mapping, an infrastructure that will ensure the cars are going exactly where they are supposed to. Cars will also need to be able to communicate effectively with one another if there is any real hope for preventing accidents. Liability - determining who would be considered at fault if an autonomous car causes an accident - is also an issue. Finally, there is the matter of convincing drivers that it is safe for them to let go of the wheel.
Get Help with Your Auto Accident Injury Case
Overall, the evidence suggests that we are still a long way from having self-driving cars on the road; until they are, accidents and injuries will continue. If an accident has happened to you or someone you love, seek skilled and professional help from the
Milwaukee automobile accident attorneys
at GRGB Law. Dedicated determined, respected, and resourceful, they can handle the details of your case, protect your rights, and give you the time and energy you need to heal. To schedule your consultation, call
414-271-1440
today.
Source:
http://latimes.com/business/la-fi-self-driving-cars-20160115-story.html