Recovering Damages in Uninsured Motorist Accidents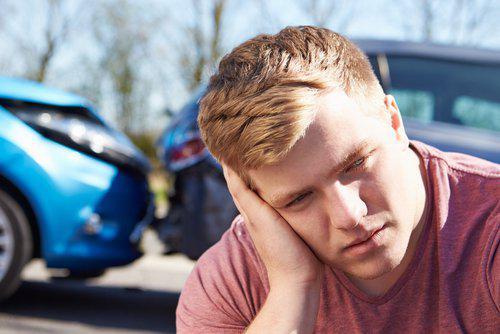 Typically, every individual involved in automobile accident carries insurance to cover medical and property damage to all those involved. This is because almost every state, including Wisconsin, requires every driver of an automobile to maintain continuing insurance coverage. But sometimes, a driver's automobile coverage will lapse or the driver may neglect to carry automobile insurance.
According to the Wisconsin Department of Transportation, the Uninsured Motorist/Safety Responsibility law was enacted in 1945 to deter individuals from driving uninsured vehicles and to protect citizens who suffer property or medical damages from motorists who fail to carry insurance. The law applies to all drivers and anytime an automobile is involved in an accident, the Wisconsin Division of Motor Vehicle performs an inquiry to determine if all drivers involved in the accident were insured. If a driver is uninsured, their license and motor vehicle registration will be suspended.
Typical Options Available after Automobile Accidents
In Wisconsin, when a driver causes the accident, he or she is responsible for paying for losses and damages stemming from that accident. But, when anyone is injured in an automobile accident, a few options are available to obtain compensation for your losses:
You can file a claim with your own insurance company;
You can deal with the driver's insurance company who caused the accident; or
You can file a civil personal injury lawsuit against the driver.
Minimum Liability Coverage Mandated by Wisconsin Law
According to the Wisconsin Department of Transportation, Wisconsin law requires each automobile owner and driver are required to have minimum liability coverage in the amounts of:
$10,000 for property damage;
$25,000 for injury or death to one person; and
$50,000 for the injury or death to more than one person.
Wisconsin law also requires each driver or owner of an automobile to carry uninsured motorist coverage in the amounts of $25,000 per person and $50,000 per accident.
Obtaining Compensation from Uninsured Motorists
Often, when are involved in an accident with an uninsured motorist, they usually believe that any injuries caused by the uninsured motorist will result in a lack of compensation. Sometimes this is the case, but, in some cases, there may be other avenues to seek compensation when you are unable to pursue an uninsured motorist. Maybe the design of the car was defective, the government failed to properly maintain the roadway, or maybe another driver caused the uninsured driver to collide with your automobile.
As you can see, it is not always clear who is responsible for your injuries. However, you must be mindful that determining who is responsible and evaluating your best route to recovery is not a quick process. These inquiries take time and when you are dealing with insurance companies or the court system, time is not always on your side. Wisconsin law has a three-year statute of limitations on personal injury claims. Furthermore, some insurance companies require you to file a claim within 30 days of the accident.
You should immediately contact an experienced
Milwaukee personal injury attorney
if you were involved an automobile accident with an uninsured driver to preserve your claims and secure the best route to obtaining compensation. We are prepared to help you today.