Even a Minor Car Crash Can Trigger CRPS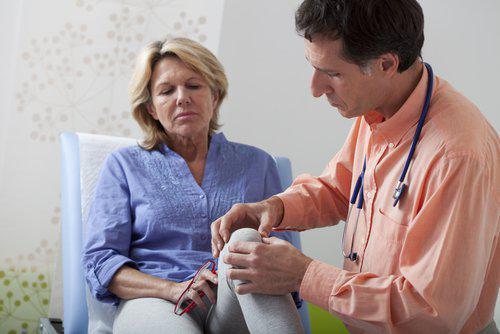 Complex Regional Pain Syndrome (CRPS) is a condition which is marked by
chronic pain
, mild or dramatic changes in temperature and skin color, as well as swelling in a patient's limb(s). It is estimated that anywhere from 20,000 to 200,000 people suffer with CRPS. The cause of the syndrome is unknown. The condition is usually triggered by some kind of trauma or injury to the limb – frequently as a result of a car accident. Often, the initial injury is minor, but can quickly escalate into excruciating pain. The experience that one car crash victim experienced is common. A 45-year-old woman was driving her vehicle when it was bumped from behind by another driver. There was no damage to either vehicle and neither driver appeared injured. However, approximately 12 hours after the accident, the woman developed severe back and neck pain. Over the next couple of months, that chronic pain spread throughout her entire body. The victim had been completely healthy before the incident, and it took months before doctors were finally able to come up with the diagnosis to her severe pain – CRPS caused by the minor fender bender she was in. The woman was eventually awarded $3 million in a personal injury lawsuit. CRPS is often missed by physicians, who often think patients are exaggerating their symptoms, given no serious injury has occurred. One young victim, who developed CRPS after spraining his ankle, described the pain as feeling as if "a boa constrictor tightening around your foot while it is being stabbed with a knife from the inside and simultaneously set on fire."
Symptoms for CRPS include:
Constant throbbing or burning pain in one or more limbs;
Swelling in the area where the pain is;
A sensitivity to either cold or touch;
A change to skin color (blotchy, red or blue);
A change to skin texture (shiny, thin, tender);
Muscle spasms or atrophy;
Swelling or stiffness to joints; and
Decrease in mobility of the affected limb.
CRPS is just one severe condition which can show up some time after a vehicle accident. It is not uncommon for symptoms of injuries to show up hours, days, or even weeks after a car accident has occurred. If you have been in a car crash, contact an experienced Milwaukee personal injury attorney. Call the law office of Gimbel, Reilly, Guerin & Brown LLP at 414-271-1440 today to setup your consultation.
Sources:
http://mayoclinic.org/diseases-conditions/complex-regional-pain-syndrome/basics/symptoms/con-20022844
http://ninds.nih.gov/disorders/reflex_sympathetic_dystrophy/detail_reflex_sympathetic_dystrophy.htm
http://huffingtonpost.com/jim-moret/living-with-pain_b_4379208.html
http://nj.com//index.ssf/2010/08/manalapan_woman_awarded_3m_for.html