Issues to be Aware of in a Car Accident Involving an Uber Driver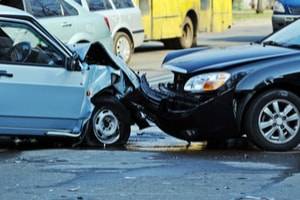 Modern technology has brought many conveniences to our lives, including the ability to find transportation through ride-sharing apps like Uber. These services make it easy to be picked up and dropped off wherever a person needs to go. Moreover, they allow drivers to supplement their income through the use of their personal vehicle. However, the increasing number of Uber drivers on the road means that car accidents involving these drivers are likely to occur. People who have been involved in a collision with an Uber driver should understand their options for receiving financial compensation.
Uber Insurance Policies
Uber drivers are covered by the company's liability insurance policies, although coverage varies depending on whether a driver is waiting for a ride request, traveling to pick up a rider, or transporting a rider in their vehicle.
When a driver has accepted a ride request and is on his or her way to pick someone up, or when a driver has a rider in his or her vehicle, Uber's insurance policy provides coverage for injuries to riders or drivers as well as third-party liability for damages to another driver or pedestrian or for property damage. This policy covers situations where an Uber driver is at fault, as well as when another driver is at fault but is uninsured or underinsured, or in hit-and-run accidents in which the liable party cannot be found.
Personal Injury Lawsuits
While people injured in accidents with Uber drivers may be able to receive compensation through insurance, there are cases in which insurance coverage is not sufficient to recover compensation for the damages suffered. In these cases, an injured party may be able to file a personal injury lawsuit seeking compensation for the costs of medical care and rehabilitation, any lost income due to missed work or disability, and the pain and suffering he or she had experienced. However, since Uber considers its drivers to be independent contractors rather than employees, an injured party would likely sue the driver, rather than the company.
In some cases, an injured party may be able to pursue a lawsuit against Uber, if he or she can demonstrate that the company was liable for the accident. For example, if the company hired a driver with an unsafe driving record, an injured party may be able to show that the company is at fault for his or her injuries because of this lack of proper driver screening.
Contact a Milwaukee, WI, Car Accident Attorney
If you have been injured in an accident with an Uber driver, whether you were a passenger, driver, or pedestrian, it is important to work with an attorney who can help you understand your options for pursuing compensation. The skilled Milwaukee personal injury lawyers at Gimbel, Reilly, Guerin & Brown, LLP can provide you with the representation you need. Contact us today at 414-271-1440.
Sources:
https://www.uber.com/drive/insurance/
http://time.com/money/4851877/my-uber-got-into-a-wreck-can-i-sue/
https://www.nytimes.com/interactive/2017/04/02/technology/uber-drivers-psychological-tricks.html