What You Can Do If Your Loved One Dies in a Wisconsin Car Accident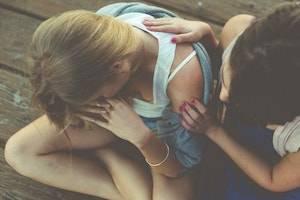 Each year, more than 500 car accidents in Wisconsin claim, on average, 559 lives, according to the state's Department of Transportation. If your loved one has died in a car accident, Wisconsin law provides that you may be able to receive compensation for your loss through a type of claim called a wrongful death lawsuit.
Fatality Rates by Car Accident Type and Cause
The 559 lives lost on average each year occur in different types of accidents that are caused by a variety of circumstances. For example, each year on average:
218 fatalities are attributed to alcohol-related accidents.
167 fatalities are attributed to speed-related crashes.
45 pedestrians are killed.
91 motorcyclists are killed.
68 motorists are killed in accidents involving large trucks.
10 bicyclists are killed.
8 people die in car accidents taking place in construction zones.
Who Can Bring a Wrongful Death Claim?
Only people with certain relationships to the victim can bring a wrongful death suit. The first party that can bring a suit is the personal representative of the victim's estate. This is the person tasked with administering the will and managing the financial affairs of the victim.
The other classification/person who can bring the claim is the surviving spouse/domestic partner, the children, or the parent/guardian of the victim.
It should also be noted that a wrongful death claim is a civil action distinct from a criminal one. For example, if your loved one died in a drunk driving accident, the state could bring charges against the impaired driver. This action could result in a criminal conviction but will not address the economic loss suffered by loved ones who were financially dependent on the victim.
Contact a Milwaukee, WI Wrongful Death Lawyer
If your loved one has been killed in a car accident that was the fault of another, the law may allow you to recover damages. While no amount of money will make you whole again, recovering monetary damages can address some of your loss.
Wrongful death cases are high stakes and can be complex due to the amount of controversy. Only an experienced and knowledgeable law firm should be trusted with this type of claim.
Wrongful death claims must be brought within three years of the death, so it is critical to contact an attorney right away. Call the skilled Milwaukee serious car accident attorneys at Gimbel, Reilly, Guerin & Brown, LLP at 414-271-1440 to set up your initial consultation today.
Sources:
http://wisconsindot.gov/Pages/about-wisdot/newsroom/statistics/final.aspx
https://docs.legis.wisconsin.gov/statutes/statutes/895/I/04