Safety Advocates Pressing to Make Collision-Avoidance Technology Standard in All Vehicles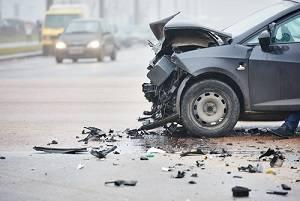 How would you feel if, while purchasing your next vehicle, you were told that the seatbelt was a "luxury" feature – one that would cost you extra? What about the airbag? It seems ludicrous to consider, yet this is exactly the issue that new car buyers are facing. New technology, such as forward collision warning, blind spot detection, automatic braking, and adaptive cruise control, are not considered "standard" vehicle features. They cost extra. Safety advocates are speaking out and pressing to change this. They believe safety and car crash prevention should not cost more.
Collision Avoidance High on the Agenda
Each year, more than two million drivers experience serious injuries in an accident, and another 19,000 are killed. Rear-end collisions account for about 1,700 of those fatalities and 500,000 injuries. In fact, rear-end accidents are one of the most common types of accident in the United States, accounting for about 1.7 million of all roadway crashes each year. Around 80 percent of them could be avoided, safety advocates say, if car makers would simply make collision avoidance technology standard in all vehicles.
Though there are many other safety features available, advocates have placed their focus on those that would prevent rear-end crashes. It is a place to start. It may also be one of the easiest safety systems to push as a "standard" option in new vehicles. Only time will tell if safety advocates are successful in their pursuit, and if other standard features will follow.
What Injured Victims Need to Know about Rear-End Collisions
Rear-end collisions are not just random crashes. In fact, the National Highway Traffic Safety Administration found that around 87 of all rear-end collisions occur because the following driver (the driver that hits the rear end of the vehicle in front of them) was not paying attention to the road. They may have been texting, talking on their cell phone, reaching for something in their car, applying makeup, or checking for food in their teeth – whatever they were doing, they were not focusing on their driving.
What does this mean for those that are victims of a rear-end collision? It means that, statistically, negligence is likely a factor. This gives you, the victim, the right to pursue compensation for your injuries, which may include (but are not limited to):
Head injury,
Whiplash,
Facial fracture,
Chest injury,
Spinal injury,
Brain injury,
Paralysis, and
Broken bones.
Contact Our Milwaukee Personal Injury Lawyers
If you or someone you love has been injured or killed in a rear-end collision, our Milwaukee car crash attorneys will fight to get you the most compensation possible. Dedicated and experienced, we stand behind victims and ensure they are not further victimized by negligent parties and insurance companies. Learn more about how we can help with your case. Call 414-271-1440 and schedule a consultation with Gimbel, Reilly, Guerin & Brown, LLP today.
Sources:
http://www.newsweek.com/us-traffic-deaths-injuries-and-related-costs-2015-363602
http://www.iihs.org/iihs/topics/t/general-statistics/fatalityfacts/state-by-state-overview
http://www.iihs.org/iihs/ratings/crash-avoidance-features
https://www.washingtonpost.com/news/dr-gridlock/wp/2015/06/08/there-are-about-1-7-million-rear-end-collisions-on-u-s-roads-each-year-heres-how-to-stop-them/