Knowing Your Rights When Purchasing a Car - Part Two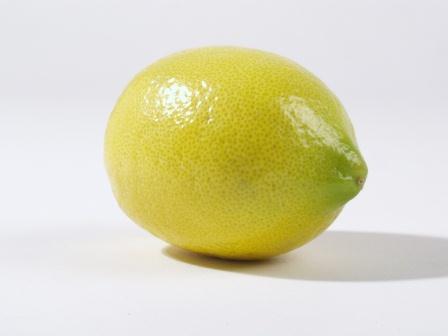 Unpeeling Wisconsin's Lemon Law
After the purchase of a car, most owners assume that it will be smooth driving ahead. While this is generally the case, sometimes things don't go as planned and unwanted issues occur. The following blog offers insight in the Lemon Law in the State of Wisconsin, and what the consumer needs to know when purchasing a car.
The Lemon Law protection covers new car purchases and leases. Additionally, the situation must meet the following requirements:
The vehicle must not conform to manufacturer's express warranty.
There must be substantial defects affecting the use, safety or value of the vehicle.
There must be manufacturer defects that occurred during the first year from the delivery date or the expiration of the warranty; whichever comes first.
The vehicle must have been taken in a minimum of 4 times for the same problem or been out of service for a cumulative total of 30 calendar days.
The manufacturer must have been notified of the defect in writing within 1 year from the delivery date or the expiration of the warranty; whichever comes first.
If the manufacturer has an arbitration program in place, the owner of the vehicle must have participated in it.
If you think you have a 'lemon,' here are some tips provided by lemonjustice.com:
Keep a Logbook - Note every time you speak to or visit the dealer or manufacturer with regard to an issue with your car. This will give proof that you have given them ample opportunity to fix the problem. In Wisconsin, dealerships are required to present you with a repair invoice each time a car is repaired.
Write Down Every Communication - Keep track of the date and time, as well as the name, title, and phone number of the person to whom you spoke. Outline all specific information and instructions you were given.
Keep Track of Your Vehicle's Performance - Note the times and dates when the problem occur. Provide as much detail as possible on the specific problem. The goal is to show that your car has chronic, reoccurring issues.
Note The Days Your Vehicle is Unavailable - Record the dates you are unable to use your vehicle, either because it isn't in working condition or because it is in the shop for repair.
Keep Repair Records - This may seem obvious, but it's important to keep the original paperwork of all repair and maintenance orders - even those that may not pertain to the recurring problem with your vehicle. Never leave your vehicle at the dealership without a copy of the work order. If you can't find a repair order, ask the dealer for a copy. The Wisconsin Auto Repair Act requires service departments to maintain records for two years.
Keep Every Piece of Written Correspondence - Hold on to a copy of every letter and email you send, as well as proof of delivery. Wisconsin requires that you contact the car manufacturer and the leasing company via certified mail. Keep a folder with correspondence and delivery documentation.
Use the Web - If you want to know if your lemon has a history of problems, check the Technical Service Bulletins (TSB) for your vehicle at http://nhtsa.dot.gov. TSBs alert dealerships to defects and repairs for certain models. Request that the dealer's service representative write your TSB request on your repair slip.
So you make be asking "what if I purchased a used car? Are there any protection similar to the lemon law?" According to lemonjustice.com, in general, the only time a used car will be covered under the protection of this law is if it was purchased from a dealer as used, within one year from the new car delivery date.
Consider this scenario:
Consumer A bought a new car and took delivery on 1/2/12 and resells it, through a dealer, on 12/1/12, within 1 year from the new car delivery. In this scenario, the lemon law applies. Unlike consumer B, who bought a new car and took delivery on 1/2/12 and resells it, through a dealer, on 1/3/13, which is over one year from the new car delivery.
If you are a consumer in scenario B, you still might have coverage under Wisconsin's Motor Vehicle Trade Practice Law. All Dealers (not private parties) in the state of Wisconsin are required to follow this law. The law indicates that all used cars on a licensed dealer's lot must display a Wisconsin Buyers guide per the Used Car Rule. This 'sticker' will provide the following:
How the car was used
Price
Title brands
Make, year, model, identification number, engine size and transmission type
Sold for remaining manufacturer's warrant, a dealer warranty or "As Is;"
Description of items dealer inspects
Condition of the vehicle and its safety equipment, with defects explained
If you are looking for additional resources to cover issues in a used car purchase, our third post in this three part series, will be provide some other laws that might benefit consumers who purchase used cars. Check it out next week Tuesday! And, if you have any concerns or questions about your car buying rights contact your attorney or the experts at Gimbel, Reilly, Guerin & Brown LLP.