How to be a Safe Pedestrian in Milwaukee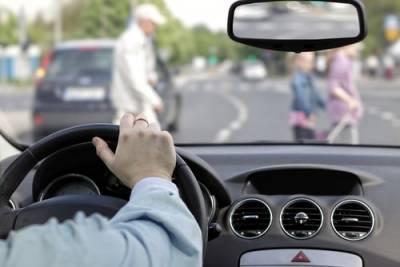 Traveling by foot is a great way to get exercise, reduce traffic, and help the environment. There are also risks and safety considerations all pedestrians should learn about as this group is the most vulnerable travelers on roads and sidewalks.
Pedestrian Traffic Accident Rates
Pedestrian accidents involving cars are common. In the next 24 hours, it is estimated that 430 pedestrians will require emergency medical care. This means that approximately 156,000 pedestrians are treated by an emergency department for injuries annually.
In the next two hours, there will be one death of a pedestrian who was involved in a car accident. In 2013, there were 4,735 pedestrians killed in traffic accidents.
Risk Factors for Pedestrian Accidents
Part of being a safe pedestrian is understanding your risk based on demographics:
Female pedestrians are less likely to be injured or killed than male pedestrians.
Those ages 15-29 are more likely to need emergency medical care.
The risk of death increases with the age of the pedestrian in adults.
Pedestrians who have been drinking are at risk. Those with a blood alcohol concentration of .08 grams per deciliter or greater made up 34 percent of pedestrian deaths in 2013.
Additionally, children have a greater risk of injury due to their small stature, inability to gauge speed and distance, and lack of knowledge of traffic rules. Parents and guardians should teach children the basic rules pedestrians are expected to follow such as looking both ways before crossing the street and having an adult with them as they walk until age 10.
Take Steps for Safety
There are many things a pedestrian can do to reduce the risk of injury or death:
Use crosswalks or cross at intersections when possible.
To remain visible at night, carry a flashlight and wear reflective clothing.
Use sidewalks where available.
If a sidewalk is unavailable, walk on the shoulder of the road against the flow of traffic.
Avoid using electronic devices and headphones.
Never assume a driver will give you the right of way.
Contact a Milwaukee WI Pedestrian Accident Lawyer
If you have been injured as a pedestrian, you may deserve compensation. Typical pedestrian accident harms include broken bones, head and neck issues, and musculoskeletal injuries.
Our law firm can thoroughly review your case and assess the likelihood of success. Call the Milwaukee pedestrian accident attorneys at Gimbel, Reilly, Guerin & Brown, LLP at 414-271-1440 to make an appointment today.
Sources:
https://www.cdc.gov/features/pedestriansafety/
https://www.ncbi.nlm.nih.gov/pmc/articles/PMC2859736/