Identifying Unforeseen Car Accident Costs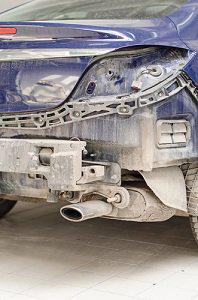 Car accidents occur unexpectedly and even with insurance, property damage and personal injury costs can cause strain on any financial situation. One of the goals of a personal injury attorney is to help alleviate this burden. According to the Wisconsin Department of Transportation, an average of over 100,000 car accidents occur each year with tens of thousands of people suffering from injuries. Unfortunately, a car accident can be a painful experience not just physically, but financially as well.
Costs begin as soon as a car accident victim requires emergency room treatment. A reported stated last year that, on average, an emergency room visit costs 40 percent more than a month's rent. Additional medical costs vary based on the severity of the injury and treatment prescribed. Costs you can recover in a personal injury action or claim can include:
Ambulance fee;
Emergency room costs;
Hospital bills;
Chiropractic care and/or physical therapy; and
Prescription pain medication.
It is difficult to determine what the extent of the injuries immediately following a collision. In certain cases, injuries may not appear for days or even weeks after the accident has occurred. Even a minor car accident can still cause extensive damage and lasting pain. If you have been involved in a car accident, you may sustain injuries such as:
Strains, sprains, broken bones;
Whiplash;
Headaches;
Back and/or head injuries; and
Bruises, lacerations.
Previous injuries or ongoing medical conditions, like sciatica, can also be further aggravated. In more serious situations, surgery may be required.
Being involved in a car accident is stressful. We do not want you to feel overwhelmed by an increase in medical costs while you recover from your injuries. Filing a personal injury claim helps victims seek compensation to help pay for these unforeseen, accident-related costs.
If you have been a car accident victim in Wisconsin and seek counsel, contact a Milwaukee personal injury attorney at Gimbel, Reilly, Guerin & Brown, LLP to discuss your legal options. There is a statute of limitations to file a claim, so we encourage you to speak to an attorney today.