How Can I Receive Compensation After a Wisconsin Hit-and-Run Accident?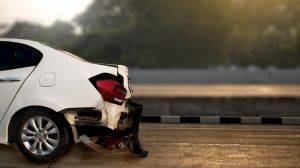 Recovering fair compensation for car accident injuries is often challenging, as negligent drivers may attempt to deny their fault, and insurance companies may seek to keep payouts to a minimum. Hit-and-run accidents add another layer to these challenges, making it difficult to know whom you can even file a claim against. However, with the help of a personal injury attorney, you can better understand your options and determine the course of action that is most likely to lead to a favorable result.
Identify the At-Fault Driver
One option for recovering compensation after a hit-and-run accident is to work with law enforcement and your attorney to investigate, identify, and locate the driver who fled the scene. You should be sure to call the police as soon as possible after the crash and give them any information you can that may help them find the driver, including a description of the vehicle or the driver's appearance, the direction in which you saw them leave, and anything you can remember of a license plate number. Your attorney can also help you collect statements from witnesses and determine whether the driver may have been caught on camera.
Leaving the scene of an accident, especially one resulting in injury, without stopping to assist and identify oneself is a criminal offense in Wisconsin, so law enforcement is often motivated to find the offender and make an arrest. Once the driver is identified, your attorney can help you file a personal injury claim for economic and non-economic damages. In some cases, a hit-and-run offense could also justify punitive damages.
Utilizing Uninsured Motorist Coverage
If the at-fault driver cannot be identified, another possible source of compensation is the required uninsured motorist coverage included in your own car insurance policy. This coverage can take effect when the other driver is unknown, and therefore it is not possible to determine whether they have liability insurance. However, it is still important to demonstrate that another person's negligence was responsible for your injuries, and your attorney can work with you to collect evidence to share with your provider.
Sometimes, even if the hit-and-run driver can be identified, they will not have the insurance necessary to cover your damages. In fact, lacking insurance may have been part of their reason for fleeing the accident in the first place. Uninsured motorist coverage can also help in these cases, and underinsured motorist coverage can assist if the driver has insurance, but your damages exceed the policy limits.
Contact a Milwaukee Hit-and-Run Accident Attorney
After any car crash in which you are injured, an experienced attorney can help you take the right steps to hold a negligent driver accountable or otherwise obtain financial relief. At Gimbel, Reilly, Guerin & Brown, LLP, our Milwaukee personal injury lawyers are committed to helping you achieve a result that helps you move forward with your recovery. Contact us today at 414-271-1440.
Sources:
https://docs.legis.wisconsin.gov/statutes/statutes/346/xi/67
https://www.valuepenguin.com/auto-insurance/wisconsin/requirements