Increase in Car Accidents Predicted for Holiday Season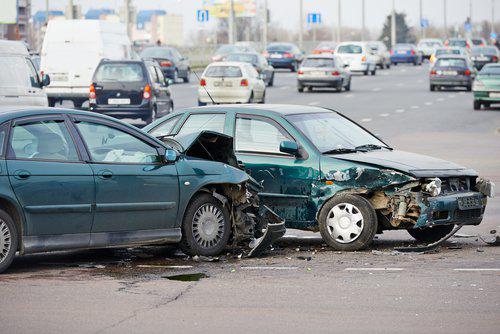 Last year the Milwaukee-Wisconsin Journal Sentinel named Highway 100, northwest Milwaukee, and area malls as having intersections with the most car accidents in Milwaukee County from 2007-2011. It should come as no surprise that the high volume of cars in mall parking lots is what has led to the annually high number of crashes. With the upcoming holiday season inviting an influx of shoppers, collisions should remain constant as reflected in recent years.
Fender benders are common in congested places and what might seem like a minor accident can turn into a major headache down the road. Understanding the claim process is helpful in order to correctly gather all pertinent information necessary for requesting compensation for damages.
Drivers who have been involved in a car accident need to collect all documentation of the incident, including any records pertaining to required medical care. There is a statute of limitations when filing a claim that personal injury victims should also keep in mind.
In addition to heavy traffic, there are several other factors that can contribute to an increase of car accidents during holiday time:
Alcohol-related incidents;
Distracted drivers;
Poor weather conditions; and
Out-of-state travelers unfamiliar with Milwaukee roadways and exits.
Thanksgiving is traditionally one of the most dangerous holidays when it comes to the number of car accidents both fatal and non-fatal. More vehicles on the road mixed with celebratory activities are combinations that can lead to these collisions.
Safety on the road is paramount any time you get behind the wheel, but this is stressed even more as the end of year celebrations and activities arrive. If you or one of your loved ones was recently injured in a car accident, seek help from an experienced Milwaukee personal injury attorney today. Our attorneys are here to help you through the claims process and fight to get the fair compensation that you deserve.