Accident Liability: Case Highlights What Not to Do after an Auto Accident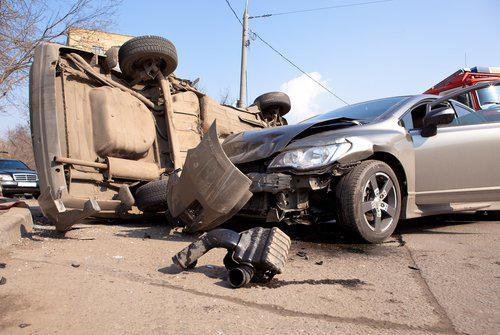 Automobile accidents happen every day, and every day, well-meaning individuals make poor decisions that could cost them in their case. An argument between a North Carolina senator and another driver highlights some of the biggest — and the most common—mistakes.
Apologizing and Accepting Blame
Immediately after the accident, the senator allegedly apologized to the other driver, saying he did not see her as he was pulling out of a parking space. Afterwards, he attempted to retract his apology in an email to the local news company. In it, he expressed that he had only wished to resolve the matter, but that he had always felt as though the other driver had been at fault for the accident. Unfortunately, the damage to his reputation had already been done. Lesson: Don't focus on "blame" after an accident.  Make sure all parties are physically okay, including yourself.
Accepting a Good Faith Arrangement
Because he allegedly wanted to resolve the matter quickly and easily, the senator reportedly gave a good faith statement to the other driver, offering to pay for the damages to her vehicle. As a result, the responding officer did not investigate the accident any further. This created a problem for the other driver when, after being denied payment from the senator, she attempted to file a claim against his insurance. The entire incident became a matter of her word against his. Lesson: Do not enter a good faith arrangement with a complete stranger, regardless of the situation.
Failing to File a Claim
Because they had entered into a good faith arrangement, the other driver agreed not to file a claim with the senator's insurance. Unfortunately, he never held up his end of the deal, and by the time she went to file the claim, it had been nearly a month since the accident. There was no real evidence, outside of the photos the senator allegedly took, and the police did not investigate blame. The other driver now only had the choice of paying out of pocket to cover the damages, or filing against her own insurance. Thankfully, it does not appear that she suffered any accident-related injuries. Lesson: If you are in an accident, contact both insurance companies immediately, or contact a personal injury attorney to advise you.
Injured in an Automobile Accident? Hire a Skilled Personal Injury Attorney
You may be entitled to compensation if you or someone you love has been injured in an accident. However, because these cases are often complex, it is crucial that you contact a skilled
Milwaukee automobile accident attorney
as soon as possible. At Gimbel, Reilly, Guerin & Brown LLP, we are dedicated to providing aggressive and compassionate representation for accident victims. Contact our offices at
414-271-1440
today to schedule your consultation.
Source:
http://wral.com/senator-citizen-at-odds-after-traffic-accident/15057422/