Responding to a Hit and Run Accident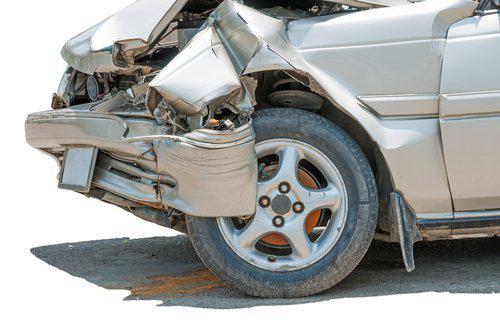 Car accidents are a stressful experience that no one wants to be involved in. However, to ensure that everyone is as safe as possible, the law requires people involved in a car accident to remain on the scene and render aid if possible. Unfortunately, not everyone follows this requirement. This can lead to hit and run accidents. These are accidents where one of the drivers flees the scene, leaving the other driver to deal with the aftermath alone.
A report by the National Highway Traffic Safety Administration reveals that these types of accidents result in over a thousand deaths each year. Fortunately, there are steps that victims of a hit and run accident can take in order to recover for their injuries. Many of these steps involve attempting to track down the driver through witnesses and security camera footage, but even if they cannot be found, there may be other options, such as using the police or the victim's insurance company.
How to Find the Driver
The best way to recover in a hit and run accident is to track down the other driver and bring them to court. While many people are disoriented immediately following an accident, taking in as many identifying details as possible, such as a license plate number, is ideal. However, if that is not possible due to the shock of the accident, it can also help to speak to people who witnessed the accident. They may have had a better perspective and were able to see and remember details of the other car. The other possibility, especially for accidents near intersections, is to use traffic camera footage to identify the fleeing car.
If You Cannot Find the Driver
Even if the driver cannot be found, it is still important to file a report with the police. This is because some hit and run drivers later come to regret leaving the scene. They often report back to the police themselves, and the report can help match them to their victim at a later date.
The other option for a person looking to recover for their hit and run-induced injuries is to file a claim against their own insurance. Some insurance policies include provisions for accidents involving uninsured drivers. Several years ago, Wisconsin passed Act 14, which revised the definition of an uninsured motorist to include accidents caused by hit and run drivers. These drivers are referred to as "phantom" drivers and also include drivers of vehicles that cause an accident without actually hitting or making contact with the damaged vehicle.
The updated definitions include:
There must be evidence provided by someone other than the car accident victim that corroborates the incident;
The car accident victim must report the incident to law enforcement within 72 hours of the accident; and
The car accident victim must file a statement, which is made under oath, attesting to the facts of the incident.
If you or one of your loved ones was recently injured in a traffic accident, seek help from an experienced Milwaukee personal injury attorney today. Our qualified attorneys are here to help fight for you to get the full and fair compensation that you deserve.