Drunk Driving During the Holidays: How Can I Hold a Drunk Driver Accountable for My Injuries?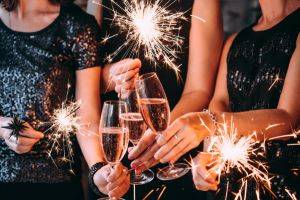 In addition to being a criminal offense in Wisconsin, driving under the influence of alcohol is one of the clearest examples of negligence that can justify compensation in a civil personal injury lawsuit. Drunk driving can happen especially often during the holidays. If you or a loved one has been in a car accident with a drunk driver, your injuries may be severe, and an attorney can help you take the necessary steps to recover compensation for your losses.
What Makes Drunk Driving Dangerous?
According to the National Highway Traffic Safety Administration (NHTSA), alcohol impairs a driver's physical and mental abilities in many ways, and the effects increase as more drinks are consumed. Among other things, alcohol affects:
Judgment
Alertness
Focus and concentration
Visual functions
Balance
Coordination and control
Reaction time
Memory and information processing
Clearly, getting behind the wheel while your mind and body are in this impaired state demonstrates a disregard for the safety of others on the road. When this breach of a driver's duty of care causes a car accident and injuries resulting in economic and non-economic damages, the driver can be considered negligent, and therefore liable.
Pursuing Compensation From a Drunk Driver in Wisconsin
If you are injured in an accident, calling 911 can not only help you get the medical attention you need, but it will also alert law enforcement so that they can investigate the cause of the accident. If an officer has reason to believe that the other driver is intoxicated, police reports and blood alcohol tests can serve as important evidence as you build your case for compensation. You should also hire an attorney soon after the accident to help you gather additional evidence, file your claim, and prepare for settlement negotiations with the at-fault party and his or her insurance provider.
Injuries from drunk driving crashes are often severe and life-threatening, and if so, you may be entitled to significant compensation. We can advise you on a reasonable amount to pursue for your medical expenses, other economic losses, and pain and suffering, so that we have a clear goal when negotiating a settlement. If it is necessary for your case to go to trial, a judge may also decide to award punitive damages due to the driver's reckless actions.
Contact a Milwaukee Car Crash Injury Attorney
A crash with a drunk driver can change your life, and at GRGB Law, we want to help you obtain the compensation you need to start getting your life back on track. Contact a compassionate Milwaukee, WI personal injury lawyer today at 414-271-1440 to learn more about what we can do for you. Our law firm hopes that everyone has a safe and healthy holiday season. We are available 24/7 over the holidays through the website or bfrank@grgblaw.com if you need us.
Sources:
https://www.nhtsa.gov/risky-driving/drunk-driving