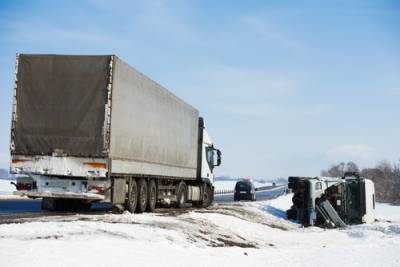 Driving in the winter can be more dangerous than at other times of the year. Traction can be reduced significantly on snowy or icy roads, and drivers are more likely to lose control of their vehicles and become involved in car accidents. Throughout the United States, more than 150,000 accidents take place every year on roads with snow or ice, and these result in an average of more than 1,800 fatalities and 130,000 injuries. Wisconsin is one of the most dangerous states for winter driving, averaging 17.7 fatalities for every 100 days when temperatures are below freezing. Those who are involved in winter car accidents will want to understand how they can pursue financial compensation for their injuries to ensure that they will be able to recover following a collision.
Causes of Winter Auto Accidents
Multiple parties may be responsible for car accidents that take place in the winter. Drivers, passengers, or others who are injured in these collisions may be able to take legal action against parties whose negligence led to a collision, including in cases where accidents were caused by:
Negligent drivers - Anyone who drives in winter weather should take precautions to ensure that they can operate their vehicle safely and respond correctly to cold weather conditions. Drivers should avoid speeding or following too closely behind other vehicles, since reduced traction may make it difficult to slow down or stop in time to avoid a collision. Other unsafe practices, such as distracted driving or drunk driving, can be even more dangerous during the winter, and drivers who failed to drive safely may be held liable for injuries and damages caused to others.

...