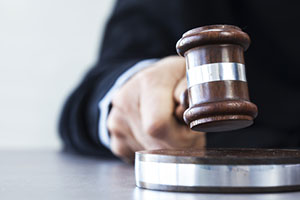 One of recently elected Governor Evers' campaign promises was to address pardons in the state of Wisconsin. A pardon is similar to an expungement in that it grants a second chance to individuals who have been convicted of a crime. Having a record expunged removes the offense completely from a person's criminal record. Pardons do not have this same power, but they do give back some of the rights that are taken away from citizens after receiving a criminal conviction. If granted a pardon, an individual can once again own a gun, vote, be on a jury, hold public office, and hold various licenses that they were not eligible for as a convicted felon. While an offense may still appear in background checks, having it pardoned can help a person put a better foot forward when seeking employment opportunities.
Governor Evers recently recreated the nine-member Pardon Advisory Board to address the thousands of pardon requests that have not been attended to. Before Evers came into office, Governor Scott Walker put the pardon process to a stop in 2011. According to The Washington Post, the Governor Evers' office has already received requests from 1,600 individuals regarding pardons.
How Can I Get a Pardon?
Pardons have a required application process that must be completed and sent to the governor's office. There are four requirements that must be met for a person to be considered for a pardon:
...