Who Can File a Restraining Order in Wisconsin?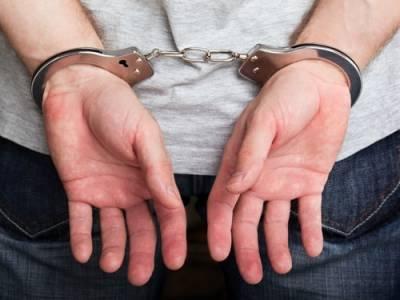 If you believe that your safety is being threatened or you are suffering harassment from another person, you may be eligible for a restraining order.
In Wisconsin, there are five types of restraining orders (or orders of protection) including:
1. Harassment
2. Domestic Abuse
3. Child Abuse
4. Individual at Risk
5. Juvenile Harassment
A harassment restraining order costs around $165 plus service fees. If you are financially unable to pay the fees, you may get them waived by the court. There are no costs associated with the other four types of restraining orders.
Harassment and Domestic Abuse Restraining Orders
Harassment and domestic abuse restraining orders are two of the most common restraining orders. Each is used for a different purpose.
A harassment restraining order can be brought against anyone who engages specific conduct. The conduct includes:
Physical contact such as striking, shoving, kicking, or threats thereof.
Repeated acts of harassment or intimation that serve no purpose.
A domestic abuse restraining order can only be sought by certain people:
A person related by blood or adoption to you such as a spouse, former spouse, child or parent;
An individual who lives or used to live with you;
The parent of your child;
A person who provides in-home or community care for you; and
A person you are dating or have dated.
A domestic abuse restraining order will be issued if there was an intentional infliction of personal injury or threat of harm. An order will also be issued for damage to personal property or sexual conduct without consent.
Procedure for Filing a Restraining Order
Through an attorney, a temporary restraining order petition can be filed first. The court will then review the petition and decide if a temporary restraining order is appropriate. The court will grant the order if it is shown through facts that the person seeking the order is in imminent danger of physical harm. If it is granted, the court will also order a hearing to be held in 14 days to determine if a permanent restraining order, which is called an injunction, should be ordered.
The process is set up this way so that someone who feels threatened can get an order quickly, and the person the order is against will have a hearing date in which evidence can be presented as to why the order is not necessary.
Contact a Milwaukee WI Restraining Order Attorney
If you are thinking about filing for a restraining order, or if you have been accused of domestic violence and need assistance fighting allegations, a qualified legal professional can help. Hiring an attorney to represent you in these proceedings will make this process easier. A skilled lawyer can diffuse a difficult situation in the courtroom.
The Milwaukee restraining order attorneys at Gimbel, Reilly, Guerin & Brown LLP aim to provide quality service to people when they need it most. Contact us at 414-271-1440 to schedule an initial consultation.
Source:
http://www.co.marathon.wi.us/Departments/ClerkofCourts/CivilInformation/TemporaryRestrainingOrderFAQ.aspx