Domestic Violence Cases on the Rise During Wisconsin's Stay-at-Home Order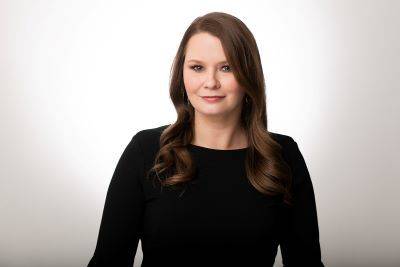 By Attorney Nicole Masnica
The COVID-19 crisis and statewide quarantine required many families to stay in their homes together for far more time than under normal circumstances. This difficult time has been complicated even further because many have suffered financially, lost employment and have had to deal with a disruption in school or care for their children. Unfortunately, these added stressors can result in an unstable and tumultuous home life and even in the worst circumstances, domestic violence.
Domestic violence affects families around the nation and throughout the world. Discord in familial relationships is very complex, and if you have been accused of perpetrating this type of sensitive crime, you will want to understand the nature of the charges, your options for defense, and how a criminal prosecution and conviction for this type of offense can impact your family and life going forward.
The Wisconsin legislature defines domestic abuse as specific violent or abusive actions committed against a spouse or former spouse, a person who resides in the same household, or a person who shares a child with the alleged abuser (Wis. Stat. §968.075). You need not be in a romantic relationship with the alleged victim to be convicted of a crime of domestic abuse, as incidents involving a parent, child, sibling or roommate can be charged as acts of domestic abuse under Wisconsin law.
What to Do if You Are Accused of Domestic Violence
In most cases, reports of domestic violence will lead to the arrest of the person police officers identify as the "predominant aggressor." Unlike nearly all other types of offenses, if an "officer has reasonable grounds to believe that the person" is or has committed domestic abuse constituting the commission of a crime, the officer is required to arrest and take that person into custody regardless of the wishes of the parties. Wis. Stat. §968.075(2)(a) The statute also presumes that only the "predominant aggressor" be arrested, and no other party involved in the incident. If you are arrested for an act of domestic abuse, the law prohibits immediate release without the posting of bail or appearance before a judge. Wis. Stat. §968.075(2m).
An alleged victim has the option of enforcing a 72-hour no contact order against you, meaning you may not have any contact with the alleged victim or the individual's residence for 72 hours after your arrest. Violating the 72-hour no contact order is a criminal offense, and doing so will likely result in additional charges. As part of your bond, the court can order additional and ongoing restrictions, such as prohibiting contact with the alleged victim, members of the family, witnesses and even a joint residence while the action is pending. Again, violation of these rules can result in additional charges and potentially more criminal penalties if convicted.
If you have been accused of domestic violence, it is important to hire a criminal defense attorney to protect your rights and a firm that can help you navigate you and your family through the legal process.
Milwaukee Lends a Helping Hand
As a way to provide assistance to families who are struggling during this time, Milwaukee County is providing resources for those affected by domestic violence through Sojourner Family Peace Center. Available services include safety planning, support services, and emergency shelter during the Coronavirus pandemic.
If you or someone you know is in danger, you can contact the Sojourner hotline at 414-933-2722.
If you are a victim of abuse, you may also wish to seek legal counsel to assist you with a divorce, custody dispute or to help guide you through the criminal justice system.
Contact a Milwaukee, WI Domestic Violence Defense Lawyer Today
If you have been accused of an act of domestic violence, you should take steps to protect your rights and determine the best way to respond to these charges. Contact a Milwaukee criminal defense attorney from Gimbel, Reilly, Guerin & Brown, LLP to determine how you should proceed. Call our office at 414-271-1440 to speak with one of our caring and considerate attorneys today.
Sources:
https://www.wisbar.org/formembers/wislap/Documents/01-%20Domestic%20Violence%20in%20Wisconsin.pdf
https://docs.legis.wisconsin.gov/statutes/statutes/968/075
https://www.cbs58.com/news/city-county-leaders-address-domestic-violence-during-covid-19