New Bill Takes Aim at Law Enforcement's Ungoverned Access to Technology-Related Data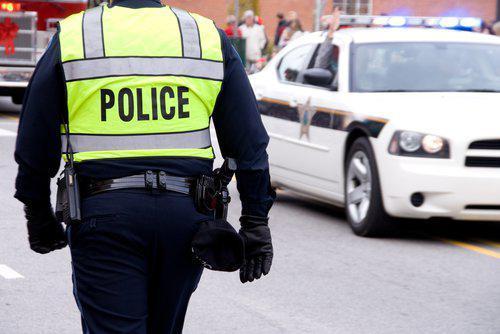 Technology has made many advances over the past decade. In most cases, those advances have improved or enriched our lives in some way. There is, however, a negative aspect: laws have been unable to keep up with  rapid advancements in technology and has left them, for the most part, ungoverned. A new bill, proposed by Representative Dave Craig and Senator Van Wanggaard, hopes to change that. The new bill could  change how law officials are allowed to bring
criminal charges
against Wisconsin citizens. The bill would create a legislative committee that would have oversight of secret investigative technologies and techniques.
The Blurring Lines of Privacy
In the face of advancing technology, the lines of privacy have begun to blur. Law enforcement can charge individuals based on posts made to social media. DNA is often  stored in  national databases, even after a person is released of charges. GPS  is sometimes used to track the location of a cell phone and place an individual at or near the scene of a crime. And advanced equipment can "trick" cellphones into revealing private and personal information, including text messages and call histories. These newer, more advanced crime-fighting technologies are being obtained and used at a rate nearly consistent with the advancement of technology itself.
New Bill Pushes Back
If passed, the new bill would require that officials notify the legislative committee if there are plans to purchase or utilize a new service or technology. Legislators would  have the power to subpoena information on any technology currently used or employed. Other provisions of the bill include creating legislative authority to investigate all facets of a John Doe investigation upon its conclusion, and  require committee notification prior to any law enforcement agency's receipt of new weapons, armaments, and equipment.
Charged with a Crime? Know Your Rights and Hire a Skilled Defense Attorney
When facing criminal charges, it is crucial that you understand your rights, and that you employ the assistance of a skilled and experienced criminal defense attorney. Gimbel, Reilly, Guerin & Brown, LLP, can help. Prepared to go the extra mile to ensure your rights are protected, our skilled and experienced
Milwaukee criminal defense attorneys
can provide you with aggressive and personalized representation you deserve. Schedule your consultation by calling
414-271-1440
today.
Source:
http://watchdog.org/252871/surveillance-law-enforcement-bill/