I Was Arrested and Charged with a Crime: What Happens Next?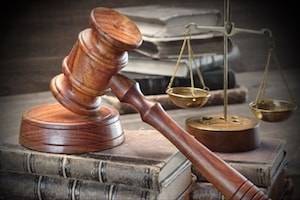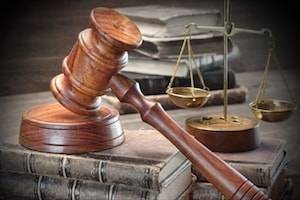 The criminal justice system in Wisconsin is complex, and those facing criminal charges may struggle to understand the processes that will be followed, the legal requirements that must be met, and the steps that should be taken. If you are arrested and charged with a crime, you should be aware of how your case will move through the courts and the proper measures you should take to protect your rights and achieve a positive outcome.
The Wisconsin Criminal Process
A criminal case in the state of Wisconsin will typically follow these steps:
Arrest - If law enforcement officers have probable cause to believe you have committed a crime, they can arrest you and take you into custody. When arrested, you will be informed of your Miranda Rights, which state that you have the right to remain silent and the right to be represented by an attorney. In most cases, it is best to ask to speak to an attorney before answering any questions that police officers ask following an arrest.
Initial court appearance - In your first court appearance, you will receive a copy of the criminal complaint against you, and a bail amount will be set by a judge. If you pay this amount, you will be released while the case continues to move forward through the courts. In misdemeanor cases, you can enter a plea during the initial appearance; however, in felony cases, a preliminary hearing must first be held.
Preliminary hearing - During this hearing, the prosecution will present evidence to demonstrate that there is probable cause to charge you with the crime. If the judge determines that there is no probable cause, the case may be dismissed. You can waive your right to a preliminary hearing if you wish to proceed directly to arraignment.
Arraignment - At this hearing, the criminal charges against you will be formally presented and you can enter a plea. If you plead guilty or no contest, the case will proceed to sentencing. If you plead not guilty, then the case will go to trial.
Pre-trial hearings - Hearings may be held prior to the beginning of the trial in which the prosecution or defense may ask the judge to make decisions about a variety of issues, such as what evidence can be presented or what types of arguments can be made.
Trial - A trial will be held before a jury and both sides will present evidence, call witnesses, and make arguments. The jury will reach a verdict, deciding whether you are guilty or not guilty of the charges.
Sentencing hearing - If you are found guilty, the judge may decide on a sentence immediately. However, in some cases, a separate hearing will be held to determine what sentence should be imposed. This hearing may include statements from victims, evidence regarding issues such as mental health or drug treatment, or testimony about your character from family members or friends.
Appeal - If you are found guilty, and you believe errors were committed during the trial that led to an incorrect verdict or sentence, you may file an appeal, asking a higher court to overturn the verdict or order a new trial.
Contact a Milwaukee, WI Criminal Defense Attorney
Understanding the criminal justice system is essential for determining the best defense strategy that will help you reach a favorable outcome to your case. At Gimbel, Reilly, Guerin & Brown, LLP our Milwaukee criminal defense lawyers are highly experienced in a wide variety of criminal cases, and we can provide you with the guidance and advocacy you need when you are facing criminal charges. Contact us at 414-271-1440 to arrange a personalized consultation.
Sources:
https://www.doj.state.wi.us/ocvs/understanding-criminal-justice-system
http://wilawlibrary.gov/topics/justice/crimlaw/index.php