Wisconsin Legislature Considers Bill to Reform Expungement Law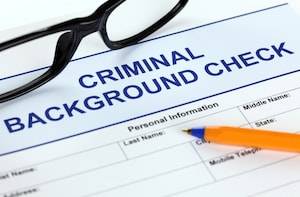 By Raymond Dall'Osto
Expungement is a powerful tool to help provide a second chance for those convicted of criminal charges. For that reason, it is highly sought by many who wish to clear their criminal records. The Wisconsin Legislature has before it and is currently considering a bill that would make more people eligible to have their records expunged and provide some necessary reforms to overcome obstacles to expungement that have been imposed by a series of court of appeals decisions over the past several years.
What Is Expungement?
Expungement is the removal of certain criminal convictions or juvenile court records from official state records, which include the official court record, possibly the state's online court record system (CCAP), and the arrest records kept by the Dept. of Justice Crime Information Bureau in Madison. Under Wisconsin law, to expunge is "to strike or obliterate from the record all references to the defendant's name and identity." Expungement of a criminal record allows someone arrested on criminal charges or convicted of a crime to have a clean start with regard to that case.
The current expungement statute, Wis. Stat. §973.015, is limited, and it allows a court to expunge the record of persons convicted of a misdemeanor and certain classes of minor felonies that were committed before they turned age 25, when the person successfully completes their sentence. Expungement is also allowed when a juvenile reaches age 17 and has satisfactorily complied with conditions of the dispositional order under Wis. Stat. §938.355(4m).
What Will the Possible Changes to Wisconsin Expungement Law Be?
Attorney Ray Dall'Osto of GRGB has been actively involved in expungement reform efforts for many years. He has testified on behalf of the State Bar on expungement reform bills and served on the WCCA Oversight Committee, helping to obtain reforms of CCAP record clearance policies. See https://www.wisbar.org/NewsPublications/InsideTrack/Pages/Article.aspx?Volume=9&Issue=11&ArticleID=25648 and https://www.wisbar.org/NewsPublications/InsideTrack/Pages/Article.aspx?Volume=10&Issue=3&ArticleID=26182.
The current version of expungement reform, 2019 Assembly Bill 33, would expand Wisconsin's expungement laws and correct some of the court-imposed limitations on the current statute. In order to have a conviction expunged, certain requirements must be met, i.e., the crime was carried out before the offender was 25 years old, and the crime has a maximum prison sentence of fewer than six years. Expungement currently can only occur during sentencing proceedings, not later after a sentence is completed.
AB 33 would eliminate the age limitation and would also allow expungement in situations where the criminal defendant had not previously gotten a court order for expungement at sentencing, but applies later to ask a court to have a record expunged once the sentence has been completed. It would also allow for retroactive coverage for past convictions. The bill also includes a provision prohibiting employers from asking job seekers for information about expunged convictions as well as language stating that expunged crimes are not convictions for employment purposes.
A public hearing was held on AB 33 in March 2019, and it was favorably voted on by the Assembly's Criminal Justice and Public Safety committee. The Senate equivalent is SB 39. Positive action by the Senate committee and then the full Legislature hopefully will occur this year.
What Are the Limitations on Expungement?
While expungement means that a conviction will not show up on your record in many circumstances, it does not mean that your conviction will never be used against you. Current Wisconsin law allows for expungement of court records. Thus, records kept by law enforcement agencies and prosecutors are currently not subject to expungement. Knowing the scope and specifics of expungement can be critical for a job seeker or holder of a professional license.
Reach Out to a Milwaukee, WI Expungement Lawyer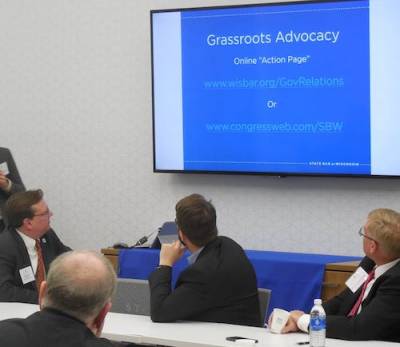 When it comes to a criminal case, there are many details that matter in the eyes of the law, employers, and others. Lawyers of the criminal defense team at Gimbel, Reilly, Guerin & Brown LLP have been at the forefront of advocating for expungement, sentencing, and criminal justice reform. In January 2019, the firm sponsored a legislative reform gathering of legislators, officials, and stakeholders in the criminal justice system to promote reforms in 2019. Our team of experienced criminal defense and employment attorneys stay abreast of changes to the laws so that it can be applied correctly to your case.
Expungement is a valuable option for those convicted of crimes in Wisconsin. Getting an expungement offers a second chance to help you with employment and moving ahead in life. If you would like to determine whether your case is eligible for expungement and the steps you need to take to achieve your goals, call our helpful Milwaukee criminal defense attorneys at 414-271-1440.
Source:
https://wislawjournal.com/2019/03/29/expungement-bill-advances/
https://www.wisbar.org/NewsPublications/InsideTrack/Pages/Article.aspx?Volume=9&Issue=11&ArticleID=25648
https://docs.legis.wisconsin.gov/2019/proposals/ab33