Wisconsin Disorderly Conduct: Charges and Fines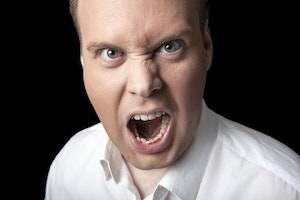 Disorderly conduct can refer to a wide-range of situations, and it is a common basis for an arrest or a citation in Wisconsin. If you or someone you know is facing criminal disorderly conduct charges, an attorney can review your case and assert a vigorous defense on your behalf in court.
Wisconsin Law on Disorderly Conduct
Wisconsin law describes what constitutes disorderly conduct. Under the law, disorderly conduct can take place in a public or private place.
Further, the law provides that the accused must engage in conduct that, under the circumstances, is:
Violent;
Abusive;
Indecent;
Profane;
Boisterous;
Unreasonably loud; or
Otherwise disorderly.
Additionally, the conduct must tend to cause or provoke a disturbance. The law does not require that there actually be a disturbance. Rather, it only requires that the conduct has the capability to do so.
Because the disorderly conduct statute is written broadly, many types of conduct are included and the statute could be invoked unevenly. Many times, deciding whether a course of conduct is disorderly is a subjective determination.
Penalties for Disorderly Conduct
A conviction for disorderly conduct is a Class B misdemeanor. Therefore, you could face up to 90 days in jail and/or up to a $1,000 fine.
A judge will set the sentence largely based on the severity of the crime. However, a judge will entertain arguments from your attorney on what an appropriate sentence should be.
If the accused has been convicted of three misdemeanors on three separate occasions in the past five years, or has one felony conviction within the past five years, that person could be considered a repeater. For example, if someone has three convictions for disorderly conduct in five years, a court would likely consider the person to be a repeater.
Repeaters face up to two years in prison for disorderly conduct. Therefore, if you believe you may be considered a repeater, it is critical to meet with an attorney as soon as possible.
Contact a Milwaukee, WI, Disorderly Conduct Defense Lawyer
Our criminal defense attorneys are committed to defending those accused of crimes to the full extent of the law. We understand the consequences that a criminal conviction will have in regard to your employment and family, and we seek to get you the best outcome possible in court or with a prosecutor.
To schedule your first meeting, call the knowledgeable Milwaukee disorderly conduct defense attorneys at Gimbel, Reilly, Guerin & Brown, LLP at 414-271-1440.
Source:
https://docs.legis.wisconsin.gov/statutes/statutes/947/01