Wisconsin Commercial Leasing Attorneys
Creating Commercial Real Estate Agreements in Milwaukee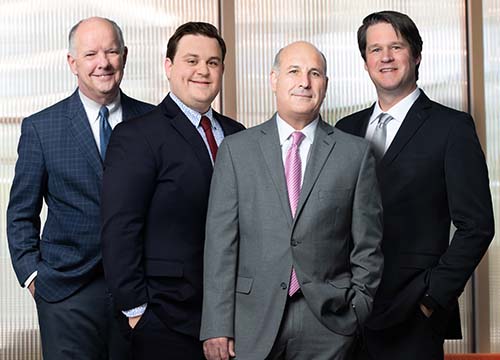 Entering into a commercial lease agreement is a serious matter for both landlords and tenants that can have a significant impact on their legal rights and responsibilities. For many clients, a commercial lease will be in force for years, if not a decade or more. If a lease is poorly drafted for one or both parties, you will have to live with it for some time.

In our experience, a lease can always be altered and refined at the time of renewal which will better serve a client. Do not make the mistake of recycling leases year after year. To do so, the lease will be outdated and contain incorrect information. Clients of Gimbel, Reilly, Guerin & Brown, LLP, such as developers, owners, and property managers, need to have properly drafted leases that best suit their specific needs.
Our firm accepts commercial lease clients seeking a variety of leases, including:
Industrial leases for warehouses, data centers, and storage facilities
Office leases for small businesses to large companies
Mixed-use and retail leases for shopping centers, restaurants, entertainment centers, gyms, and department stores
Drafting and Reviewing Commercial Leases
At Gimbel, Reilly, Guerin & Brown, LLP, we understand that commercial leases have a high level of flexibility and negotiability. We use that to our clients' advantage when crafting a lease that will suit their needs.
Terms that are negotiated and written in a commercial lease include:
Lease term and renewal options
Escalations, or how rent will increase over the term of the lease
If the rent amount includes expenses such as insurance, property taxes, and maintenance costs
Who will own the improvements made to the property at the conclusion of the lease
Who is responsible for repairs to the heating and air conditioning systems
Conditions for sub-letting
Lease termination procedures - common terms include notice requirements and early termination penalties
Who will be responsible for compliance with the Americans with Disabilities Act
Relocation of tenant elsewhere on the property
Arbitration clauses
We also assist parties in drafting agreements when a tenant wishes to make architectural changes or complete major construction projects. In addition, we represent clients who require other legal documents related to commercial property ownership such as property management agreements and insurance policies.
As experienced commercial lease attorneys, we are able to prepare a document that will cover unforeseen or unexpected occurrences.
Contact a Wisconsin Leasing Matter Lawyer
Contact the attorneys at Gimbel, Reilly, Guerin & Brown, LLP to discuss your commercial lease. We have clients in Milwaukee, Wisconsin as well as Waukesha, Green Bay, Racine, Shorewood, and throughout the area. To schedule a free consultation with our firm, call us today at 414-271-1440.
Attorneys on our Leasing Matters Team: