Despite Crime Rate Decrease, Majority of Americans Think It Is Increasing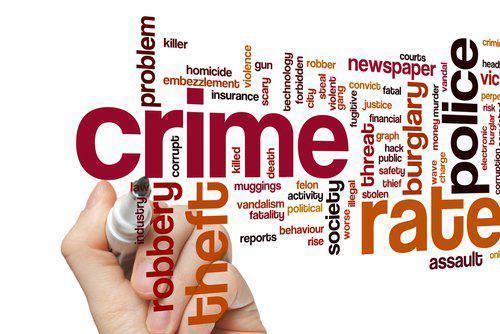 Perception is a funny thing; rather than being based upon facts, it is the thoughts and beliefs of one more individuals. And it is often incorrect. Case in point: 70 percent of Americans recently reported that they believe crime is rising, but statistical analysis shows that, over the last decade, crime rates have dropped. Such information shows there is a major disconnection between the perception of crime in the U.S. and the reality.
Violent Crimes in the United States
Each year, the U.S. Department of Justice, Bureau of Justice Statistics, compiles the crime rates for America. In regard to violent crimes, such as rape, sexual assault, robbery, and assault, the overall rates have declined drastically going from 80 victimizations per 1,000 persons in 1994 to 19 per 1,000 in 2010. In the state of Wisconsin, violent crimes have increased slightly, overall, going from 13,748 incidents to 16,714 in the same time period, but sexual assault and burglary crimes have declined.
Perception Is the Same, Even among Non-Victims
Although it would make sense that victims have a heightened perception of crime, the recent survey found that this was not a factor in America's perception of crime. Instead, both victims and non-victims seemed to believe that, when it comes to crime, there is simply more of it.
How Perception May Impact Prison Reform Initiatives
Federally, and in many states, prison reform is happening. President Obama has commuted the sentences of nearly 90 nonviolent offenders, and state legislators are pulling for changes to parole options, bail bonds, and time served for nonviolent criminal offenders. The goal is to try and return as many citizens back into the workforce as possible, instead of keeping them imprisoned where they only drain the system.
Unfortunately, Americans may interpret the proposed changes as a threat. As a result, lawmakers may meet a great deal of resistance in passing any bills due to an ill perceived notion that these prisoners could be dangerous when, in fact, nothing could be further from the truth. Most of these offenders have been charged with drug crimes or white collar crimes; they pose no real threat and certainly could reintegrate back into society.
Facing Criminal Charges? Seek Skilled Legal Representation
When facing criminal charges, it is important to seek qualified, professional help early on to ensure your rights are protected. At Gimbel, Reilly, Guerin & Brown LLP, we provide all of our clients with the attention, communication, and representation they deserve. Schedule a consultation and discuss your legal needs with our skilled Milwaukee criminal defense attorneys by calling 414-271-1440 today.
Sources:
http://allgov.com//unusual-news/70-of-americans-think-crime-rate-is-rising--but-it-isnt-151106?news=857794
http://disastercenter.com/crime/wicrime.htm