Legal Problems With Retroactive Lifetime GPS and Sex Offender Reporting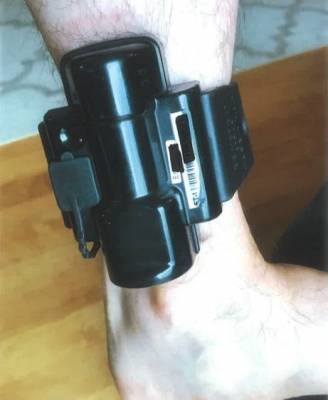 In Wisconsin, persons who have been convicted of felony sex offenses are required to register as sex offenders for either fifteen (15) years or, for some types of convictions, lifetime registration. Sex offenses requiring registration are listed at Wis. Stat. §301.45(1d)(b). Some offenses, which are designated as "level 1" or "level 2" sex offenses against minors; persons who are placed on lifetime supervision for a "serious sex offenses" pursuant to Wis. Stats §939.615; and persons who are deemed Special Bulletin Notification (SBN) offenders under Wis. Stat. §301.46(2m)(am), are subject to lifetime sex offender reporting (SOR) and GPS monitoring.
In June 1997, the Sex offender Registration and Community Notification Law went into effect in Wisconsin and gave law enforcement agencies the authority to disseminate information about certain sex offenders to the community, and it established the SBN process. Until September 2018, the Wisconsin Department of Corrections interpreted the SOR and SBN laws so that persons convicted of sex offenses on "2 or more separate occasions" was defined to mean persons who were convicted of sex offenses in two or more separate cases. On September 1, 2017, Wisconsin Attorney General Brad Schimel issued formal opinion OAG-02-17, in which he concluded that "separate occasions" could mean separate counts within just one case, as well as in separate cases. The DOC adopted Schimel's opinion in 2018 and has applied it retroactively for many convicted sex offenders, regardless of the fact that this was not the law at the time of their sentencing. AG Schimel's opinion is at https://www.doj.state.wi.us/sites/default/files/dls/ag-opinion-archive/2017/OAG-02-17.pdf.
Under the 2018 DOC interpretation, many individuals who were not subject to "Special Bulletin Notification" and lifetime GPS monitoring (and were never told they would face such by the sentencing judge) are now unexpectedly finding that they are, and that their future includes the wearing of a GPS bracelet for the rest of their lives. These surprise retroactive restrictions raise significant legal and constitutional concerns, including ex post facto, Fourth Amendment liberty and privacy, as well as due process and the right to adequate notice. It also could call into question the validity of many past plea bargains, which were based on the criminal law that defendants were advised of and as it existed at that time.
Challenges to lifetime GPS laws have been brought in other states. This year, the Georgia Supreme Court ruled that a lifetime GPS monitoring requirement for certain convicted sex offenders, who have completed all other aspects of their sentences, was a violation of their Fourth Amendment rights. See, Park v. The State, -- S.E.2d ---, 2019 WL 1006323 (Ga. Sup. Ct. 2019), which is reprinted at https://www.gasupreme.us/wp-content/uploads/2019/03/s18a1211.pdf. In March 2019, several persons affected by the Wisconsin DOC's retroactive rule filed a class action lawsuit in the United States District Court for the Eastern District of Wisconsin, challenging DOC's implementation of AG Schimel's interpretation of the law as constituting an improper search in violation of the Fourth Amendment and violating their due process rights under the Fourteenth Amendment.
If you, a family member, or friend face sex offender reporting or GPS requirements, are subject to a previous sex offense conviction, are currently on supervision, or are facing an investigation or prosecution for a sex offense or other crime, contact our knowledgeable and experienced team of Milwaukee criminal defense attorneys at 414-271-1440 for guidance and representation to protect your rights and liberty.
Sources:
https://www.doj.state.wi.us/sites/default/files/dls/ag-opinion-archive/2017/OAG-02-17.pdf
https://www.gasupreme.us/wp-content/uploads/2019/03/s18a1211.pdf