Social Media, Oversharing, and the Risk of Criminal Charges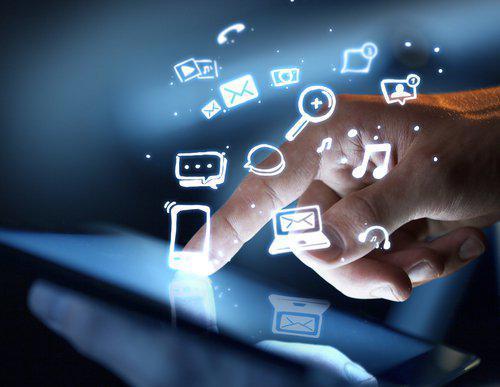 For many people, social media is a place to connect with friends, family, or even businesses; however it can also be a tool for police, prosecuting attorneys, and other legal officials to use as they see fit. As a result, anyone who shares illegal activity — be it alleged animal abuse, child abuse, rape, kidnapping, or murder — may find themselves
in jail facing criminal charges.
Woman Faces Charges of Animal Abuse after Posting Photos on Facebook
In December of last year, a North Carolina woman allegedly posted a photo on Facebook of a dog with its mouth taped shut. Shared approximately 400,000 times on the popular social media site, several users called for an investigation into the matter. When local officers responded, they allegedly found no sign of injury and dogs that appeared to be cared for, but the woman was still arrested on charges for cruelty to animals.
Facebook Video Leads to DUI Arrest
While driving down the road, an Ohio man allegedly took a cellphone video of himself drinking from a partially concealed bottle. Just hours later, the man found himself in police custody. With a copy of his 12-second video in the hands of the police, he faced five misdemeanor charges, including operating a vehicle under the influence of alcohol or drugs and possessing an open container in a vehicle.
Yik Yak Willingly Hands Data Over to Law Officials
While not all social media platforms will openly admit that they provide information to law officials, the platform Yik Yak has no qualms about being open with its data. Recently, Yik Yak (and other witnesses) reached out to Oneonta City officials after young college student allegedly posted a mass shooting threat. Though the message was soon deleted, the individual now faces charges for making a terrorist threat (a Class D felony), and second-degree aggravated harassment (Class A misdemeanor).
Social Media Used in Pending Criminal Cases
Anything that is not set as "private" on your social media accounts may be fully accessible to members of the public and admissible in court. Even if you only share the information with a select group of people, it is possible to find that a recent status update or photo is being submitted as evidence. Bottom line: do not share potentially incriminating evidence on social media. Even better, do not discuss your pending criminal case with anyone other than your attorney — and that includes on social media. If you need aggressive and competent representation after an arrest, the skilled
Milwaukee criminal defense attorneys
at Gimbel, Reilly, Guerin & Brown, LLP, can help. With more than 250 years of combined experience, our attorneys know what it takes to build a solid defense. Learn more by calling
414-271-1440
to schedule your consultation today.
Sources:
http://myfox8.com/2015/12/13/woman-accused-of-posting-animal-abuse-photo-on-facebook-to-face-nc-judge/
http://huffingtonpost.com/entry/drunk-driving-facebook-video-leads-to-dustin-rittgers-arrest_568443eae4b0b958f65b27cb
http://maxim.com/gear/suny-oneonta-shoting-yik-yak-2015-12
http://socialnomics.net/2014/12/30/social-media-can-and-will-be-used-against-you-in-court/