Federal Wire Fraud: Connecting Prosecutors, Defendants and Correctional Institutions since 1956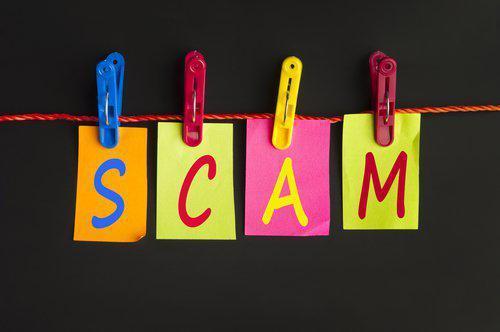 When people hear the term white collar crime, many do not think of it as a serious enough crime to warrant the advice of an attorney, as crimes of violence typically do. White collar crimes, such as wire fraud, are non-violent crimes and are usually committed by professionals in government and business.
Recently, a host of wire fraud charges have been popping up across the United States and Wisconsin. A 64-year-old executive banker in Wisconsin was convicted on five counts of wire fraud on April 5, 2015 for fraudulent misrepresentations made in relation to a commercial real estate purchase. Likewise, on April 23, 2015, a 32-year-old Nigerian woman living in Chicago was charged with devising a fraudulent scheme in Wisconsin by creating fake profiles on Internet dating sites, targeting victims and convincing them to send money in exchange for fraudulent checks. The federal government charges individuals with wire fraud at a much higher rate than other crimes, such as tax fraud, healthcare fraud and securities fraud because, ultimately, it is much easier for them to prove.
Federal charges of wire fraud are very serious, complex and carry hefty punishments. If you are under investigations for wire fraud, you should contact an experienced federal wire fraud attorney who will be able to provide you with the best chance of fighting the charges.
Elements of Federal Wire Fraud Charges
Wire fraud comes in many shapes and sizes. It can range from fraudulent schemes for phishing emails, sending electronic checks or money to banks, or communications over the Internet or telephone.
The essential elements of wire fraud are:
That the defendant intentionally devised or participated in a scheme to defraud another out of money;
That the defendant did so intending to defraud;
That it was foreseeable that interstate wire communication would be used; and
That interstate wire communication was used.
The term "interstate wire communications" is broad, and encompasses any type of transmission by wire, radio, or television communication, including, but not limited to, writings, signs, pictures, faxes, or sounds used in interstate or foreign commerce.
As you can see, a charge of wire fraud does not require the prosecution to prove that the victim actually lost money because the statute prohibits anyone from engaging in a fraudulent scheme. As such, if you attempt to acquire money from someone over the internet, you could be charged with wire fraud, even if money was never sent to you.
Possible Defenses to Wire Fraud
Depending on the circumstances of each case, the defenses available will vary. As you can see from the elements, the prosecution is required to prove each one. If you did not intentionally devise a scheme to defraud, you cannot be charged with wire fraud. Or if you lack a financial motive, the prosecution will be hard pressed to prove the first element of the crime. Remember, the prosecution has the burden of proving every element; if the communication was not used in interstate commerce, you cannot be convicted of wire fraud.
Penalties for Wire Fraud
If you are convicted of wire fraud, depending on the circumstances, you can face up to 30 years in prison and up to $1,000,000 in fines. If you are under investigation for wire fraud, you should contact an experienced Milwaukee criminal defense attorney who will hold the prosecution to its burden and provide you with the best chances of avoiding prosecution or significant punishment.