New Wisconsin Bill Gives Retailers and Bar Owners Power to Crack Down on Fake ID Usage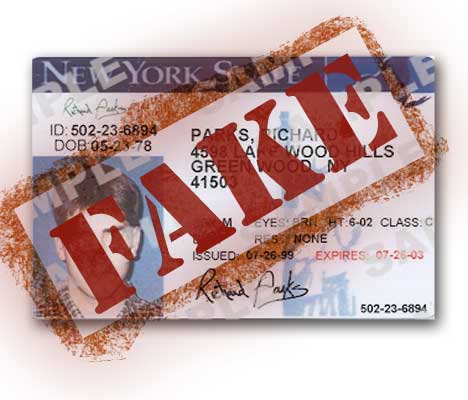 The use of fake Identification to purchase alcoholic beverages is not a new problem in the State of Wisconsin; however it is one in which a new law may change the outlook of Wisconsin bar and liquor store owners. Some Wisconsin law enforcement officials have found that retailers have a low compliance rate with regard to underage drinkers who present fake IDs.
With this problem in mind a Wisconsin Assembly committee recently introduced and passed a bill that would give bar or liquor store owners the ability to sue minor who present fake identification in their establishments with the intent of purchasing alcohol.
The legislation, which will be taken up by the full assembly sometime in May, states that bar or liquor store owners could take individuals cited for underage drinking who purchased alcohol in their establishment to small claims court. Under the law, anyone found guilty of purchasing alcohol with a fake ID is subject to a potential claim of $1,000.
A similar law was passed in Alaska. The hope is that the Wisconsin legislation might replicate the success of that law in deterring underage drinking in the state. The bill has garnered bi-partisan success.
How would this law be applied here in Wisconsin if it was passed? Perhaps the civil retail theft law of 943.51, Stats., provides the guide of how this law will be enforced here in Wisconsin. Often times when a person is cited for shoplifting from a large retail chain it refers the matter out to its retained counsel, often from out of state, to pursue the person with numerous demand letters to pay a fine, or face a legal claim seeking a certain damages, attorney fees and costs of collection. Will local retailers, bars or tavern owners follow suit?
One thing is certain, if this law passes there will be further complications for all classes involved, from the liquor retailers, bar and tavern owners, as well as the underage offenders. Given these potential changes, if you are confronted with dealing with any of these issues it is always recommended that proper legal advice be sought. Please feel free to contact the GRGB team if you have any questions.