What Qualities Should I Look for in a Criminal Defense Lawyer?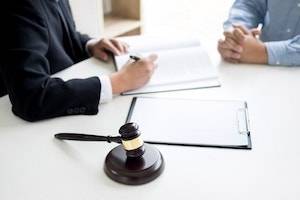 If you have been arrested and charged with a crime, you may be unsure of your rights, the legal options available to you, and the next steps you should take. In these cases, it is essential to have a legal advocate on your side to protect your rights and advise you of your options for defense. However, not every criminal defense attorney will be right for you.
Before hiring an attorney, make sure that you are comfortable with the individual and that he or she can provide you with the best legal assistance for your situation.
Consider the following qualities to look for when choosing a defense lawyer:
Compassion - A good attorney will understand the difficulties you are going through when facing criminal charges and will approach your situation in a non-judgmental manner. Moreover, he or she should be understanding if you are facing charges for sensitive crimes such as domestic violence or sexual assault and will provide guidance with regard to how to approach your case in a way that will lessen the impact on your personal and professional reputation.
Knowledge - Can your attorney give you a thorough explanation of the laws that apply to the charges you are facing? If you have been charged with DUI/OWI, then your attorney should be able to help you understand your rights in any sobriety tests and how you can complete the requirements to have your driver's license reinstated. If you have been arrested on drug charges, your attorney should be able to determine whether any evidence against you was illegally obtained or whether any of your rights were violated. No matter the charges, you will want to make sure your attorney can explain the specific statutes that apply to your case and the potential punishments you face.
Experience - Asking about previous cases that a lawyer has been involved in will help you know whether he or she has the background that will allow him or her to provide the best defense in your specific situation. What is his or her record for having charges dropped or reduced? Can he or she give you specific examples of acquittals, reduced sentences, or favorable plea bargains? Ideally, the attorney you select will have worked previously with the prosecutor and/or judge in a case similar to yours, which will help him or her understand the best arguments or negotiation tactics to use.
Realism - A skilled defense lawyer will make sure you have the proper expectations throughout the legal process, including advising you of when the evidence in your favor is strong, when there are weaknesses in the prosecution's case against you, and when accepting a plea bargain is your best option. Moreover, the attorney not make any unrealistic promises about the outcome of your case.
Dedication - Can you be sure your lawyer will give your case the attention you need? If a lawyer seems too rushed to fully answer your questions or investigate your situation, then he or she will probably not be able to provide you with a thorough defense. You want an attorney who is fully committed to helping you get the best results.
Contact a Milwaukee, WI, Criminal Defense Attorney
If you are facing criminal charges in Wisconsin, the experienced lawyers at Gimbel, Reilly, Guerin & Brown, LLP can provide you with the guidance and advocacy you need in your defense. Contact a Waukesha County criminal defense lawyer at 414-271-1440.