Armed Robbery Charges in Wisconsin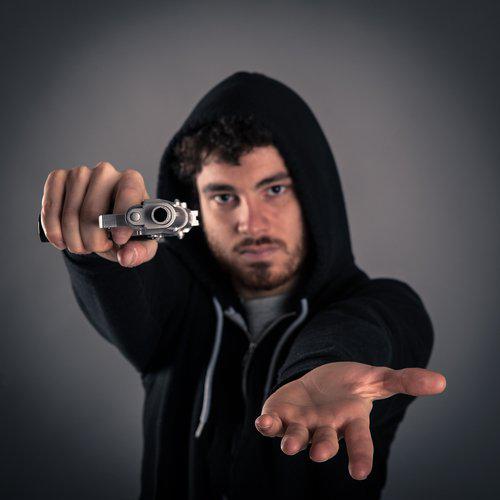 Armed robbery is a violent crime legislated by statute in Wisconsin as a Class C felony. Depending on the specific charge, it is punishable by up to 40 years prison and up to a $100,000 fine.
To be convicted of robbery in Wisconsin, the court generally requires proof beyond a reasonable doubt that somebody else possessed the property in question; that the person charged with armed robbery took the property from the person in question with the intent to steal it; and that the defendant used or threatened to use force to take the property.
What Else Must the State Prove to Convict You of Armed Robbery?
Armed robbery, because of the great risk to the general public for violence, is punished severely in Wisconsin and elsewhere if you are found guilty. To prove armed robbery, in addition to the requirements above, the state of Wisconsin also needs to prove that at the time the property was stolen, you used or threatened to use a weapon or a dangerous article in a manner that led the victim to reasonably believe that it was in fact a dangerous weapon.
Dangerous weapons, under Wisconsin criminal law, include all firearms, whether they are loaded or not. Even pointing an unloaded weapon at somebody can fulfill this requirement under many circumstances. You can be charged with armed robbery even for waving a replica of a firearm at a person and pretending it is a loaded firearm.
Dangerous weapons are not limited to firearms. Also defined as "dangerous weapons" are any other objects that are designed as weapons and capable of producing serious bodily injury or death; or any device you used or intended to use in way calculated or likely to lead to serious bodily harm or death to the victim. This can range from knives and baseball bats to shovels and mops.
We Are Prepared to Assist You Today
Even though armed robbery is a very serious crime to be charged with, you still have options available to you, including having the charges dropped or dismissed altogether, having your lawyers negotiate in advance for a lesser crime charge (robbery instead of armed robbery), or a negotiated plea deal that minimizes any possible prison time and penalty. The only thing that is a definite if you are charged with armed robbery in Wisconsin is that you need to retain knowledgeable legal counsel who has defended successfully against these types of claims in the past.
Our skilled Milwaukee criminal defense lawyers possess a deep knowledge of defending armed robbery charges and a realistic understanding of how devastating and life altering being found guilty of such charges can be. Our goal from the outset will be to reduce and minimize whatever criminal charges are brought against you, and attempt to keep your case out of the courtroom entirely.
Our attorneys stand ready to defend you against armed robbery charges, so call us at 414-271-1440 or send us an e-mail today.
Source:
https://docs.legis.wisconsin.gov/statutes/statutes/943/III/32/2