A Criminal Case or Conviction Can Have Unexpected and Long-Term Negative Consequences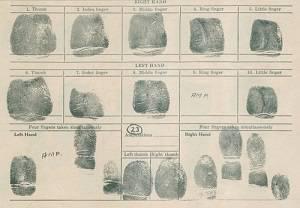 If you are facing criminal charges, you are mostly considering the immediate impact on your life. However, there may be other factors you have not considered. For example, a sexual assault conviction can dictate where you live and require that you register as a sex offender for a predetermined amount of time – possibly even the rest of your life. Even a drug charge, if serious enough, could limit your employment options upon your release. For one Wisconsin man, charged with two counts of murder and found not guilty by reason of mental disease, that impact is hindering his ability to find end-of-life medical care and treatment.
Found Not Guilty but Still Being Punished
Charged with murdering his wife and sister-in-law, the Dane County sheriff deputy was found not guilty by reason of medical disease. Unfortunately, that not guilty determination has done nothing for his reputation, which was essentially ruined because of the high-profile nature of his case. Now suffering from advanced amyotrophic lateral sclerosis (ALS), he is wheelchair-bound and dying. More than 40 different facilities have been contacted, all of which were asked to meet his medical needs, but not one has shown any interest. The mental health facility current meeting his needs is not fully equipped to do so, and there seems to be little hope for finding one that is in the near future.
How a Skilled Criminal Defense Attorney Can Protect Your Reputation
Besides advocating for your Constitutional rights to a fair trial and innocence until proven guilty beyond a reasonable doubt, the work of a skilled criminal defense attorney is to help ensure your future and your reputation are protected throughout the criminal process. There are ways to provide this protection, such as gag orders to limit media coverage on your case, but it takes swift, immediate, and assertive action to ensure these defense tactics are used appropriately.
At Gimbel, Reilly, Guerin & Brown, LLP we have more than four decades of experience at handling complex and high-profile criminal cases. A diverse team of some of the most knowledgeable attorneys in the state of Wisconsin, we vehemently advocate for your best interest and fight tirelessly to ensure your rights are carefully protected. To inquire about your situation and learn how we can help, call 414-271-1440 and schedule your confidential consultation with an experienced Milwaukee, Wisconsin criminal defense lawyer today.
Sources:
http://host.madison.com/wsj/news/local/crime-and-courts/no-medical-facilities-offering-to-care-for-andrew-steele/article_3f00ccf5-3847-5df6-82c9-2a3da8266755.html
https://www.bc.edu/content/dam/files/schools/law/lawreviews/journals/bclawr/44_3/06_TXT.htm