Computer Crimes: What is Hacking?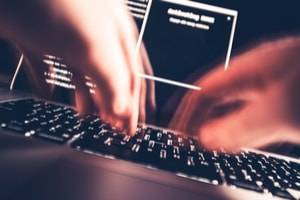 In today's digital world, we spend a great deal of time using computers and communicating with others on the Internet. Due to the increased importance of electronic communication, law enforcement organizations are cracking down on computer crimes (also referred to as cyber crimes or hacking). However, many people may not realize that they have committed any illegal acts, so it is important to understand what is considered a computer crime and the possible penalties that an alleged hacker may face.
Wisconsin Computer Crimes
Under Wisconsin law, computer crimes fall into two categories:
Offenses against computer data and programs: it is illegal to access, modify, copy, or destroy data or computer programs without authorization or to provide passwords or information to people who are not authorized to have them.

Offenses against computers, computer equipment, or supplies: it is illegal to take, modify, damage, or destroy computer systems or networks without authorization.
These crimes are typically charged as a Class A misdemeanor and can be punishable by up to nine months in prison and a maximum fine of $10,000. However, if the offense was committed with the intent of defrauding someone, then it could be a Class I felony, punishable by up to three years and six months and a maximum fine of $1,000.
If the offense caused damage of more than $2,500, resulted in an interruption in government operations or public communication or services, or created a risk of death or great bodily harm to someone, it could be a Class F felony and can be punished by a prison sentence of up to 12 years and six months and a maximum fine of $25,000.
Federal Computer Crimes
In addition to charges under state law, hacking can be prosecuted as a federal crime under the Computer Fraud and Abuse Act (CFAA). This law prohibits:
Accessing a computer without authorization to obtain financial information or records from a financial institution;
Accessing a computer without authorization to obtain information from any federal government agency or department;
Accessing or threatening to damage a protected computer — i.e., a computer used exclusively by a financial institution or the U.S. government or one that is used in interstate or foreign commerce — with the intent of defrauding or extorting someone; and
Trafficking passwords used to access government computers without authorization.
CFAA violations can result in a variety of punishments, including substantial fines and imprisonment of up to 20 years. Violators may also face a civil lawsuit for any damages caused by their actions. Additionally, any property used to commit a violation is subject to forfeiture.
Contact a Milwaukee, WI, Computer Crimes Defense Lawyer
If you have been charged with hacking or computer crimes, contact a skilled cyber crimes attorney as soon as possible. At Gimbel, Reilly, Guerin & Brown LLP we can help you understand the charges and penalties you are facing, and we will work with you to determine your best options for defense. Contact a Milwaukee criminal defense attorney today at 414-271-1440.
Sources:
https://docs.legis.wisconsin.gov/statutes/statutes/943/III/70
https://docs.legis.wisconsin.gov/statutes/statutes/939/IV/50
https://www.law.cornell.edu/uscode/text/18/1030