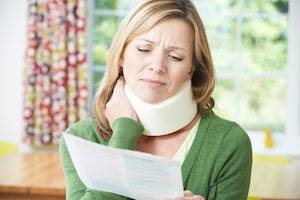 When someone suffers a personal injury, they may struggle with a variety of financial issues involving the need for medical treatment and the inability to work and earn an income. Insurance companies become involved in many of these cases, and an injury victim will often be covered by an insurance policy held by the person who caused the injury. Unfortunately, many accident victims come to find out that insurance companies can be unreasonable.
When a person files an injury claim, the negligent party's insurance company will often offer to pay a certain amount based on the amount of coverage. However, these offers may not fully cover the victim's expenses or meet their needs. In these cases, a victim may choose to pursue litigation against the insurance company and/or the negligent party.
After a lawsuit is filed, the parties will conduct discovery, during which evidence will be gathered and depositions will be taken. After this process is completed, the attorneys for the victim and the insurance company may be able to agree about the extent and dollar amount of damages. At this point, a settlement can be reached.
...