Governor Evers to Continue Accepting Pardon Requests in Wisconsin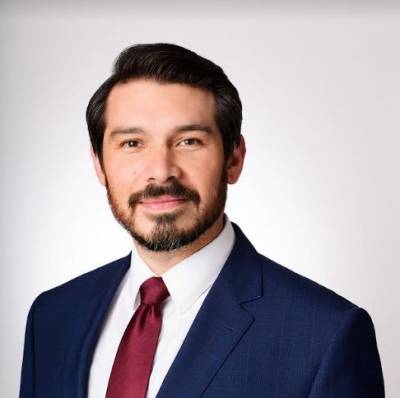 By: Attorney Jorge Fragoso
On November 8, 2022, Tony Evers was reelected as Governor of the state of Wisconsin. Since he was originally elected in 2019, Governor Evers has made efforts to grant clemency to people who have been convicted of crimes and are deserving of a second chance. He has granted a total of more than 600 pardons during his time in office, and he has stated that he will continue to pardon convicts during his next term. With this option available to people who have been convicted of criminal offenses, it is important for those who wish to receive clemency to understand the benefits of a pardon and the procedures followed during the pardon process.
Eligibility for Pardons
People who have been convicted of felonies in Wisconsin state courts may request a pardon, and if a pardon is granted, they will regain certain rights, including the right to own and possess firearms, the right to apply for certain types of professional licenses, and the right to run for public office. To be eligible for a pardon, a person will need to meet the following requirements:
They must be seeking a pardon for a felony conviction. Pardons usually are not available for misdemeanor offenses, unless a misdemeanor conviction occurred at the same time as a felony conviction.

They must have fully completed their criminal sentence, including serving a term of confinement in jail or prison and meeting all requirements during a term of supervised release (which may include parole, probation, or community supervision).

They must not have any pending criminal charges or be involved in a criminal case, either in Wisconsin or another jurisdiction.

They must not currently be required to register as a sex offender.

It needs to be 5 years since completing the sentence (which includes the term of probation or extended supervision)
Steps in the Pardon Process
The pardon process begins when a person submits an application via mail to the Governor's office. This application must provide complete and detailed information about a person's criminal history, including the offense(s) for which a person is seeking a pardon, any other criminal convictions, and any other arrests, investigations, or interactions with law enforcement officials. A person will also describe why they believe they should receive a pardon and provide information about the steps they have taken to become a positive member of their community, such as education, community service, counseling, and employment. They may also include letters of recommendation from others and any other relevant information that they believe should be considered.
After an application is received, several steps will be followed:
Initial review - The Governor's office will go over the application to make sure it is complete and that the person meets the eligibility requirements.

Supplemental review - A person who is eligible for a pardon will be placed in line for consideration by the Pardon Advisory Board, and a more thorough review will be performed to identify any concerns that may affect a person's eligibility.

Hearing before the Pardon Advisory Board - The applicant will appear before the Board, either in-person or virtually, and answer questions about their offense, their sentence, and why they believe they deserve a pardon.

Decision - The Board will vote on whether the applicant should receive a pardon. If a majority of Board members agree that a pardon is appropriate, the Board will forward this recommendation to the Governor, who will make the final decision about whether to grant the pardon.
In some cases involving older convictions for low-level felonies, a person may be granted an expedited review without the need for a hearing. If a pardon request is denied, a person will not have the option to appeal this decision, but they may reapply for a pardon after 18 months have passed since the denial.
Contact Our Milwaukee, WI Criminal Pardon Lawyers
The process of applying for a pardon can be complicated, and a person's ability to receive clemency will often be based on the information provided in their application and during their hearing. At Gimbel, Reilly, Guerin & Brown, LLP, LLP, we have helped many people successfully apply for pardons. We can make sure you take the correct steps during the application process, and we can provide you with representation during your hearing and advocate for you to receive the fresh start you deserve. To learn how we can help with your case, contact our Milwaukee pardon attorneys at 414-271-1440.
Sources:
https://evers.wi.gov/Pages/pardon-information.aspx
https://docs.legis.wisconsin.gov/misc/lc/issue_briefs/2022/courts_and_criminal_law/ib_pardons_kbo_2022_06_06
https://content.govdelivery.com/accounts/WIGOV/bulletins/326be14