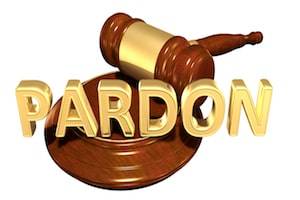 Governor Scott Walker lost the November 6 gubernatorial election to Democrat Tony Evers. With a change in leadership comes a change in priorities and policies in Wisconsin. One area that is expected to change is how pardons are handled. It is possible that governor-elect Evers may reverse the current policy on pardons and review and grant pardons to those he deems meritorious.
Gov. Walker took office on January 3, 2011 and never issued a pardon during his tenure. He did create an advisory board, but he never appointed anyone to it. Ultimately, he quietly suspended pardons indefinitely. Hundreds of pardon applications have since sat unreviewed. Walker has said that he does not want to issue pardons, because he respects and trusts the criminal justice system process. He does not believe that he can ascertain the truth any better than a judge or jury.
What Is a Pardon?
Many people do not know the actual effects of being granted a pardon. A pardon will forgive a person of the crime committed and restore the rights they had lost. Those convicted of a felony in Wisconsin lose the right to vote, serve on a jury, own a gun, hold public office, and have certain licenses. Someone convicted of a felony will automatically get back the right to vote and serve on a jury once his or her sentence is completed. However, the other rights will be lost forever, unless a pardon is granted.
The Pardon Advisory Board and the governor evaluate the following factors in deciding to grant a pardon:
The severity of the conviction
The applicant's criminal history
When the crime occurred
Personal development, progress, and rehabilitation since the crime
Whether the applicant has a significant and verifiable need for a pardon
Finally, it is important to note that the Wisconsin governor can only issue pardons relating to a criminal conviction in a state, not federal, court.
Contact a Milwaukee, WI Criminal Pardon Attorney for More Information
If you or someone you care about are interested in learning more about pardons, you should contact a trusted Milwaukee criminal defense lawyer. Pardons are a unique aspect of criminal law. This means you need an attorney who understands what cases have merited pardons in the past and how best to get your case to the governor's office and the pardon advisory board for consideration. Our team of criminal lawyers is well-versed in criminal appeals and all other post-conviction matters. Contact our offices today by calling 414-271-1440.
Sources:
https://www.twincities.com/2013/03/23/wisconsins-scott-walker-has-yet-to-act-on-1400-pardon-applications/
https://www.pardon411.com/wiki/Wisconsin_Pardon_Information