Arrested and Charged with a Crime – What Happens Now?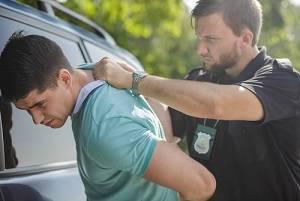 When defendants enter the criminal justice system, they are often surprised to find that little about the process lines up with what they have seen on television. Already worried about their future, and now confused, they become even more frightened because they simply do not know what to expect. To make matters worse, they get obscure answers when they inquire about their rights. If you or someone you love is facing criminal charges, the following information can help you understand what may happen next, and what your rights are during each step in the criminal process.
Initial Appearance
When you are charged with a crime, you will make your first appearance in court. Called your "initial appearance," this is when the judge will explain your charges and the maximum penalty for a conviction. If you are currently in police custody, the judge may also set bail during this hearing. From there, the structure of your initial appearance depends upon the type of crime you are being charged with.
If you are up against a felony charge, a date for your preliminary hearing will be set. In a misdemeanor case, the initial appearance doubles as an arraignment. This means you must enter a plea of either guilty or not guilty. Regardless of the severity of the charge, it is critical to ensure you have an experienced attorney by your side, even for the initial appearance. Without one, you could be denied bail or be provided with unreasonable bail conditions. Further, you could be forced to stay with the same judge if you do not exercise your right to request a substitution at the initial hearing.
Out on Bail
As you wait for either your preliminary hearing (arraignment) or motion hearing, you may be out on bail. Understand that this does not mean you are completely free to do as you wish. There are strict and onerous court requirements here. You may be restricted from entering certain establishments, may likely be required to maintain sobriety, and may be restricted from contacting an alleged victim. You may even be subject to supervision from the court during this time. You are also required to make all your court appearances. Failure to do so can result in serious consequences for both misdemeanor and felony charge defendants.
Contact Our Experienced Milwaukee Criminal Defense Lawyers
From the moment that you are questioned or arrested, you have the right to request legal counsel. This right is in place to protect you, so do not wait until your initial hearing (or after) to seek assistance. Instead, contact Gimbel, Reilly, Guerin & Brown, LLP at the first sign of legal trouble. We will safeguard your legal rights, including your right to due process, and will always pursue the most favorable outcome possible for your situation. Call 414-271-1440 and schedule your consultation with our Milwaukee criminal defense lawyers today.
Sources:
https://www.doj.state.wi.us/ocvs/specialized-resources/cold-case/information-criminal-justice-system
https://www.doj.state.wi.us/sites/default/files/ocvs/specialized/misd-flowchart.pdf
https://www.doj.state.wi.us/sites/default/files/ocvs/specialized/felony-flowchart.pdf