Wisconsin Governor Will Resume Granting Pardons in Criminal Cases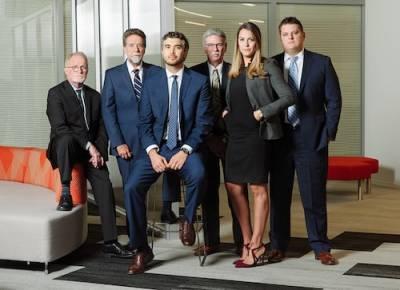 By Raymond Dall'Osto, Steven McGaver, and Jason Luczak
Newly-inaugurated Wisconsin Governor Tony Evers recently said that he will begin to consider applications for and issue pardons. While it had previously been speculated that Governor Evers would reinstitute pardons, he has now publicly stated that pardons will be a possibility for those convicted of state crimes in Wisconsin.
Under the law, Governor Evers can issue pardons under his executive powers. Former Governor Scott Walker, in an unprecedented manner, chose not to exercise this power and did not issue any pardons during his time in office. His stated rationale was that he believed in the court system and that he did not want to insert his judgment on the judicial process.
In recent times, Democratic governors have issued more pardons than Republican governors. According to the Associated Press, two Republican governors before Walker issued 86 pardons over 25 years, while Democratic governor Jim Doyle issued nearly 300 pardons. Governor Evers is a Democrat.
Applying for a Pardon
Those seeking a pardon must first apply to the Wisconsin pardon advisory board. The board and the governor will consider the following factors when determining whether to grant a pardon:
The seriousness of the criminal conviction
The applicant's criminal record
How long ago the crime occurred
If the applicant has been rehabilitated since his or her conviction
The applicant's public service and community involvement
If a significant, documented need for a pardon exists
Examples of a documented need for a pardon could include needing a pardon to receive education, job training, certification, licensing, or employment, or to campaign for public office. If a person is interested in receiving a pardon, she or he must apply through the board, which will be appointed by the new Governor.
Contact a Milwaukee Criminal Pardon Lawyer to Learn More
The attorneys at Gimbel, Reilly, Guerin & Brown LLP have closely followed and advocated for change in this area of the law since 2010. Our lawyers know the procedures and factors that are important for a serious consideration of an application for a pardon or commutation of sentence in Wisconsin, and we will be able to advise you on the steps you should take to receive a pardon.
Pardons can be life-changing for you and your family. If you think you may qualify, you should pursue a pardon with the help of a skilled and experienced criminal defense attorney. Pardons are not granted to all applicants. You must persuasively present your case to the pardon advisory board. Our attorneys understand the laws concerning pardons and what the board looks for in meritorious pardon cases. Contact an experienced Milwaukee, WI criminal defense attorney at 414-271-1440 to begin a discussion on your options for a pardon or sentence commutation.
Sources:
https://www.wpr.org/evers-consider-pardons-reversing-trend-former-administration
https://wkow.com/news/top-stories/2019/02/12/gov-evers-we-will-grant-pardons/
https://www.grgblaw.com/wisconsin-trial-lawyers/election-of-new-wisconsin-governor-re-opens-possibility-of-pardons