Two New Bills to Decrease Recidivism Rates and Help Convicted Find Work after Release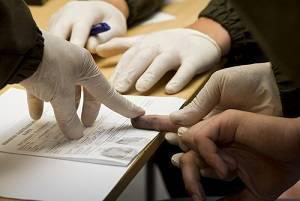 Although crime and high prison populations are far from new concepts, the new bills meant to tackle these two major problems in Wisconsin are. Passed by the Assembly in February 2016 and discussed by the Senate in early March, the proposals addressed in these two bills are meant to tackle recidivism (re-offense after release) and job issues experienced by those convicted of a crime. If passed, it could mean a lot of positive changes for everyone.
Reason behind the Change
Recently, the Council of State Governments Justice Center and the National Reentry Resource Center conducted a national study on recidivism rates of each state. Although Wisconsin was one of eight states recognized for improvement, it is still among one of the highest states for recidivism (56.2 percent in 2007 and 51.1 percent in 2010). Lawmakers believe a swift and drastic change must be made.
Re-Employment Troubles and Recidivism
Although not responsible for all recidivism, troubles finding employment after serving time in jail or prison can increase the risks. Unfortunately, this is also the number one problem faced by those convicted of a crime. Both bills are meant to address this issue by providing more community support and added options.
Authored by Rep. Scott Krug, Sen. Alberta Darling, R-Nekooosa, and R-River Hills, the first bill would include competitive grants to be given by the state's Department of Corrections. Aimed at helping offenders successfully complete the terms of probation, parole, and any additional supervision, those funds would be given to local workforce development board until June 30, 2019.
The second bill, which was presented by R-Hudson, Rep Dean Knudson, and Alberta Darling is meant to help remove barriers for those seeking jobs after incarceration by offering non-violent offenders the chance at obtaining a certificate of qualification for employment (CQE). Essentially, this certification would remove a number of the current sanctions that often stand in the way of employment. However, it is not going to be an easy process, and it will not be for everyone.
A Step in the Right Direction?
It is highly commendable that the state of Wisconsin is working hard at continual improvement of their recidivism rates, but is it really enough? Other states are tackling racial disparity, increasing the minimum age for adult offenders, and even looking for ways to keep non-violent offenders from returning to jail or prison (i.e. drug treatment programs and mental health programs). Maybe Wisconsin is simply taking baby steps, with bigger steps to follow, but many citizens are hoping more changes come soon.
If you or someone you love has been arrested and is facing criminal charges, it is critical that you hire a skilled criminal defense attorney with specific experience. Offering services with a personal touch, the attorneys of Gimbel, Reilly, Guerin & Brown, LLP have been serving those in the Green Bay, Milwaukee, and Waukesha areas since 1968. Schedule your consultation with our dedicated and aggressive Milwaukee criminal defense attorneys to learn more. Call 414-271-1440 today.
Sources:
http://www.jsonline.com/news/crime/national-study-points-to-wisconsin-lowering-its-recidivism-rate-b99290108z1-262927681.html
http://host.madison.com/ct/news/local/govt-and-politics/wisconsin-bills-aim-to-reduce-recidivism-help-nonviolent-criminals-find/article_8b346fc4-cbb6-5299-b98e-1dbad178723b.html