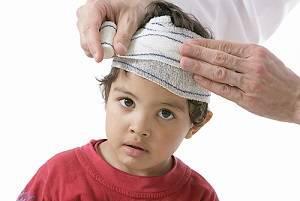 Each year, around 62,000 children sustain a head injury. Of those, around 2,500 will suffer fatality, 37,000 will be hospitalized, and another 435,000 will simply be treated in an emergency room and then released. Those that suffer fatality are, by far, the most devastating of all cases. However, even when children survive the injuries sustained during an auto accident, fall, abuse, or while playing sports, their road to healing can be a difficult one. A new study, published in the medical journal, PLoS Medicine, indicates that journey may be even more complicated than previously realized.
Disability, Psychiatric Problems, and Early Mortality
In a study that tracked the life trajectories of more than a million Swedish children, researchers examined the likelihood of long-term complications and difficulties in the lives of those that had suffered a head injury before the age of 25. Results showed that these individuals, when compared with their peers, were more likely to have a shorter, more difficult life.
...